India's climate plans pointer to green summit differences
Updated on Oct 02, 2015 04:30 PM IST
India's climate plans pointer to green summit differences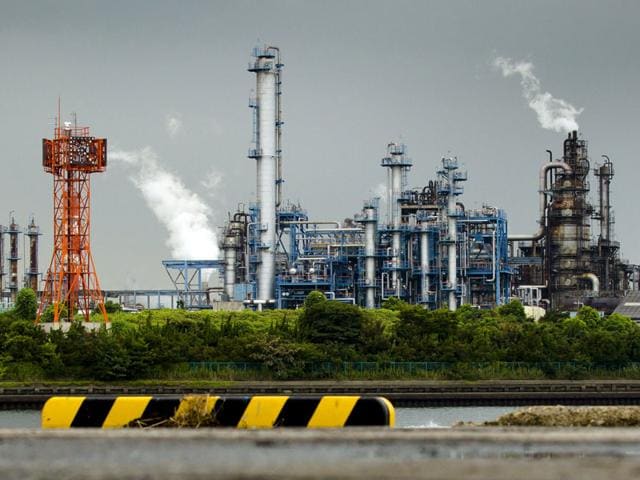 Hindustan Times |
, New Delhi
Pramit Pal Chaudhuri
India has announced its climate change goals for the period 2021 to 2030. Besides setting out New Delhi's overall green energy policies, it also provides a template for negotiations at the coming Paris climate summit. The question that negotiators will ask: is the gap between India's posture and that of the West large enough to cause a crisis at the upcoming Paris summit. The shadow of the disastrous 2009 Copenhagen climate summit still hangs over the process.
India's declared Intended Nationally Determined Contribution (INDC) is also a pointer to the areas of friction.
One is the question of international assistance, both in terms of money and technology, for the climate change targets of developing countries.
If India insists that its targets are conditional on such assistance, talks will be in trouble. Most Western countries have little or no money to spare these days. Most green technology is in private hands.
New Delhi, to some degree, has left this to the West. It is prepared to have 40% of its installed electricity production come from renewable sources "with the help of transfer of technology and low cost international finance including from Green Climate Fund (GCF)."
In other words, we can do a lot more green stuff if we get some help. Having said that, New Delhi could have made a much stronger case for itself if it had laid out how it would have used such assistance to get from point A to point B. Says Arunabha Ghosh, head of the Centre for Energy, Environment and Water (CEEW), "If you credibly want to ask for billions of dollars you need to lay down a roadmap."
India may continue to push for such assistance, at least a down payment on the promised $100 billion GCF, more for the least developed countries (LDCs) than for itself. Taking such a position, says former climate change negotiator Shyam Saran, helps build support among LDCs and other developing countries for the even more important position for India of embedding certain principles in future climate talks.
Says Saran, "Paris is not the endgame. You want to put in a framework for future INDCs and targets, what each country has to do in the climate change arena. You need to make sure the template does not constrain your own development space."
This leads to a second area of friction: maintaining principles like "common but differentiated responsibility," equity and the importance of non-mitigation climate strategies. India insists on this to ensure the West cannot impose a one-size-fits-all template on poor and rich countries alike. This would put an excessive economic burden on the poor countries attempts to develop.
Already in the runup to Paris, the developed countries have sought to exclude such principles from the core agenda of the talks. India and like-minded countries will fight hard to keep these principles at the agreement. One view is that US President Barack Obama, determined to make climate change part of his legacy, will be prepared to let this go. French President Francois Hollande, the host of the summit, similarly wants to avoid a breakdown. Their desire for success should work in India's negotiating favour.
Nonetheless, the INDC fails to go more into India's considerable work on adaptation. India has spent $13 billion on adaptation over the past five years – this is more than has so far been committed to the GCF. It would be an important argument against the mitigation-centred demands of the West. Yet New Delhi has been strangely muted about its accomplishments in this field.
There are other areas of contention. For example, the degree of monitoring and review of each government's fulfillment of its target. Here at least even the West is divided. The European Union wants a tight monitor policy, but the US backs India and China for a lighter touch. Says Ghosh, "India could go for a tougher review, as it wants to reach its targets, but differentiated. Thus India could be reviewed every four years, as opposed to two years for wealthier states – as happens in the World Trade Organisation."
What is the most positive aspect working towards a successful Paris agreement is Prime Minister Narendra Modi's internationally recognized passion for climate change. His meetings with US President Barack Obama and other world leaders on green energy have gone down well. As an advisor to the US climate team noted, "The US isn't seeking something in terms of emission reduction targets that is fundamentally different from India's existing domestic targets."
Thus India's promise to reduce its economy's carbon density by 33 to 35% by 2030 meets the benchmark set by most other countries. However, it is already built into New Delhi's present policies. India doesn't have to do anything more to get to this, just implement what it has said it will do. It will probably face pressure to do just a bit more on this front.
It will also be argued that its talk of having 40% of its installed electricity production capacity in renewables by 2030 falls short of China's commitment. China spoke of doing the same for 20% of its primary energy output as renewables but this roughly translates into 50% of installed electricity production. Of course, India's revolves more in the solar and wind sphere, China's in arguably less green-friendly hydroelectric and nuclear – but then, in its INDC, India doesn't blow its trumpet about that.
The hope is also that India's relatively robust climate commitments will deflect any attempt at "naming and shaming " by the West. This, New Delhi has already communicated, could be a deal-breaker by rousing nationalist passions at home. India's commitments seem sufficient to immunize it against claims by other countries that it has not done enough for the planet. There will be sparring about intellectual property, money and principles: that is standard in such negotiations, but so far they do not look enough to threaten the summit.
Personalise your news feed. Follow trending topics