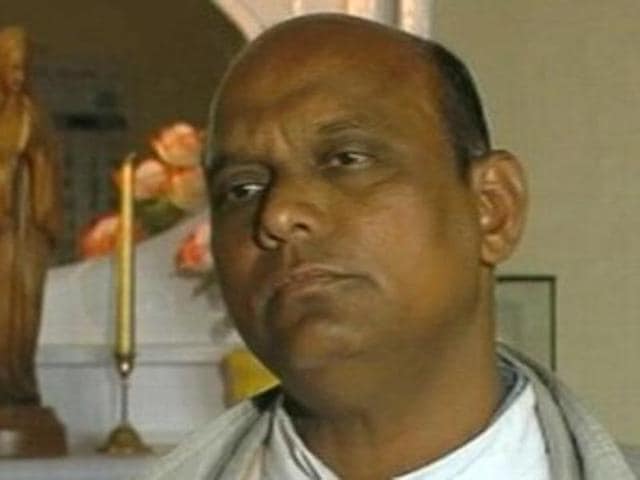 Ooty diocese denies reinstating priest punished in US for minors' abuse
Father Sebastian Selvarajan said Father Joseph Jeyapaul was not given any job or assignment or reinstated as was being alleged
UPDATED ON APR 23, 2016 06:18 PM IST
The Ooty diocese on Friday denied that it had reinstated controversial Indian priest Joseph Jeyapaul, who served a sentence in the US for abusing minor girls.
Father Sebastian Selvarajan, secretary of Bishop House, Ooty and spokesperson for the Diocese, told Hindustan Times that Jeyapaul was not given any job or assignment or reinstated as was being alleged. He has been simply given a residence, a permit to stay, that is all, he said.
The diocese came under fire after a 26-year-old Minnesota woman sued it, alleging that Jeyapaul, who had sexually abused her and another girl while working at their local church, was reinstated to ministry after consultations with the Vatican.
Selvarajan said the diocese would legally tackle the federal lawsuit filed in Minnesota .
Asked if Jeyapaul would cooperate with investigations and subsequent action by authorities, Selvarajan said, "he has cooperated with the authorities in the past and why are you asking this question at all?"
The lawsuit was filed against Bishop Arulappan Amalraj of Ooty diocese for reinstating Jeyapaul to ministry. The victim said she felt "abused, degraded and re-victimised all over again" when she learned that Amalraj had lifted Jeyapaul's suspension in February.
She told reporters in Minnesota earlier this week that reinstating the priest would endanger kids in India.
"Children deserve to be protected in India and nobody is doing that at this point," said the complainant.
She said Jeyapaul is a "serious offender" and her reason for suing the Tamil Nadu diocese was "to act and spread the word to protect those kids in India".
Her plea accuses the diocese with "nuisance" by allowing a known child abuser to live freely in a community and interact with children; and negligence, and seeks $75,000 in damages.
The complaint said Jeyapaul, while working at the diocese of Crookston, Minnesota, had "unpermitted sexual contact" with her multiple times starting 2004. She was 14 or 15 then. Jeyapaul fled to India in 2005, and the diocese of Crookston immediately informed its counterpart in Ootacamund and the Vatican about his "sexual misconduct". A criminal case was filed in Roseau County in 2007. Jeyapaul was arrested in India in 2012 and extradited to the US in 2014. He pleaded guilty to sexual misconduct in a Minnesota court in 2015 and was slapped with a jail term. He was deported to India after serving the sentence.
On January 16, with the permission of Pope Francis, Bishop Amalraj lifted the suspension of Father Joseph Jeyapaul.
"It may be the most irresponsible Vatican move we've ever seen: Catholic officials in Rome have lifted the suspension of a recently convicted predator priest," said Barbara Dorris of St Louis, outreach director of Survivors Network of those Abused by Priests (SNAP), an advocacy group of which the victim is also a member.
"We are stunned and saddened by such blatant recklessness and callousness," Dorris said.
Close