Lovelorn 'psychopath' among 5 arrested for Snapdeal exec's abduction
The prime accused wanted Dipti Sarna to fall in love with him – much like Shah Rukh Khan from the 1993 romantic thriller Darr.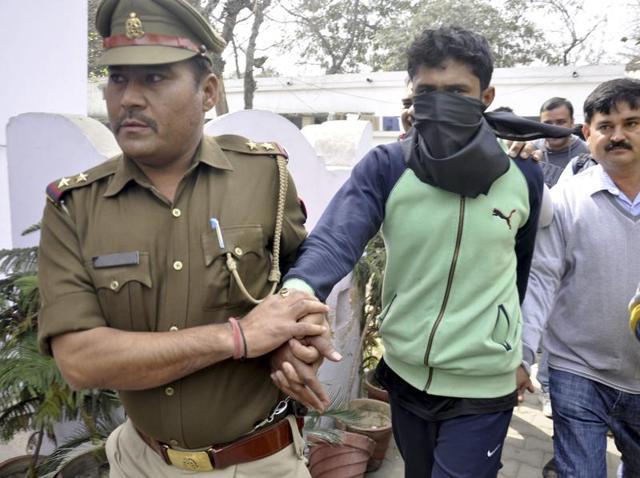 Updated on Feb 16, 2016 01:18 AM IST
When Snapdeal employee Dipti Sarna went to work every day, little did she know she was being followed by her future abductor Devender Kumar, who stalked her for over a year after first spotting her in the Metro.
Sarna told the police she had no inkling someone could be following her as the Metro was always crowded and she boarded the ladies compartment.
"I remained puzzled throughout the abduction as to where and why I was being taken. Also it was strange that even after abducting me, they did not harm me," said Sarna.
Read more: SRK's Darr inspired Snapdeal abduction. These films led to crime too
The reason for letting her go unharmed after 36 hours: The prime accused wanted her to fall in love with him – much like Shah Rukh Khan from the 1993 romantic thriller Darr.
He told the police he fell in love with her when he first saw her, and meticulously planned the abduction, taking care to even find out her favourite brand of chips.
He bought two autos as he knew Sarna took shared autos on her way home every day. He also lured the other accused in the case, saying she was a top businesswoman who would guarantee a ransom of 10-12 crore rupees.
Read more: Abductor followed Snapdeal's Dipti for a yr after spotting her in Metro
He lived in an alternate universe, police said. He and the other abductors gave Sarna food and took care of her, with no ransom demands made. The main 'Darr-inspired' accused has a reward of Rs 20,000 on his head, officials said.
The alleged abductors whisked Sarna away in an auto last Wednesday when she was on her way home in Ghaziabad from the Vaishali Metro Station. They allegedly made her walk for around 10 kilometers, kept her in a sugarcane field before before leaving her at a suburban railway station near Narela.
Close Story