Saffronisation? Raje scraps Cong textbooks, spends Rs 37 cr on new ones
Jan 20, 2016 07:45 AM IST
The Rajasthan government is spending around Rs 37 crore on printing new textbooks for classes 1 to 8 as part of its larger plan to include historical figures such as Maharaja Surajmal, Hemu Kalani and Govind Guru, glorify warrior-kings such as Maharana Pratap, and question the greatness of "invaders" such as Mughal emperor Akbar in its social sciences content
The Rajasthan government is spending around Rs 37 crore on printing new textbooks for classes 1 to 8 as part of its larger plan to include historical figures such as Maharaja Surajmal, Hemu Kalani and Govind Guru, glorify warrior-kings such as Maharana Pratap, and question the greatness of "invaders" such as Mughal emperor Akbar in its social sciences content.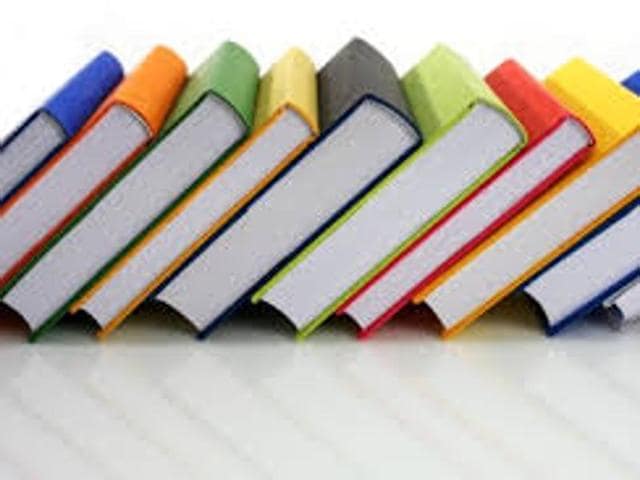 From academic session 201617, all 36 books being taught in the primary and upper-primary classes will be based on a new agenda that critics have described as saffronisation.
Rajasthan's school syllabus was changed only two years ago, during the Congress government's regime. In 2012-13, new textbooks were introduced for all subjects pertaining to classes 1, 3 and 5, and modified social sciences textbooks were prescribed for students of classes 6 and 7. Later, in 2013-14, new textbooks were introduced for all subjects in classes 2 and 4, and a new social sciences textbook was brought in for class 8. All that has now been scrapped, with the Rajasthan State Textbook Board (RSTB) auctioning off the books.
"Textbooks up to 2012-13, which are now obsolete, have been auctioned to clear our warehouses. We are printing 5.66 crore new textbooks for classes 1 to 8, and need space to store them," said RSTB secretary Deepti Kachhawaha. The board will also print 1.23 crore textbooks for classes 9 and 11 in accordance with the new syllabus.
Rajasthan (primary and secondary) education minister Vasudev Devnani had courted controversy earlier over his plans to introduce Surya Namaskar and Saraswati Vandana in government schools.
Unfazed by the criticism over the new textbooks, Devnani had told HT in an earlier interview that he was merely correcting distorted history and promoting Indian culture and values among students.
"There is no saffronisation. Education should be above politics or religion. Some people with vested interests are politicising the issue," he had said.
However, educationists have termed the decision as the "Hinduisation of education".
"It is in the nature of right-wing forces to attack the education system when they come to power. This time, the nature of change is different because they are in power at the Centre too. They have come out openly against the idea of composite culture and secularity," said Dr Rajiv Gupta, former head of Sociology, University of Rajasthan.