Senior Assam cop suspended for anti-Muslim rant on Facebook
Updated on Feb 14, 2016 01:24 AM IST
Anjan Bora, the deputy superintendent of Police of Karbi Anglong district, allegedly posted messages inciting hatred towards Muslims.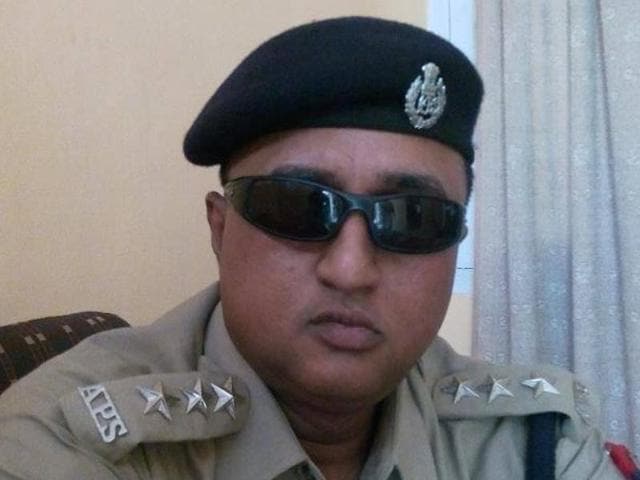 Hindustan Times |
, Guwahati
Digambar Patowary
A senior Assam police officer was suspended on Saturday for posting comments against Muslims on Facebook.
The suspension comes in the midst of increasing politics over the Bangladeshi migrants' issue as elections draw near in the state.
Anjan Bora, the deputy superintendent of police of Karbi Anglong district, allegedly posted messages inciting hatred towards Muslims. Bora has a large numbers of friends on the social networking website and many supported his comment.
The DSP vowed to stop 'Azan' — the Muslim prayer call — and stated that he killed many from the minority community such as Rafikul Islam, a Congress worker in BTAD (Bodoland Territorial Autonomous Districts) in the state.
The DSP's controversial posts included: "Jai Sri Ram, Jai Hindustan, Jai jai sri Ram jai hindubhumi. We should join a Muslim free Hindustan."
Bora's posts triggered protests across the state. Many demanded his arrest and dismissal from the Assam police service.
K Ali, publicity secretary of All Bodoland Minority Students' Union (ABMSU), filed a case against the DSP at a police station in Bongaigaon district of the state for his alleged inflammatory comments on Facebook. ABMSU has also decided to file multiple cases against the DSP in all four BTAD districts.
"We all thank the government of Assam for promptly suspending Anjan Bora, APS. I hope he will be terminated after following the due process. People like him are more dangerous than the dreaded terrorist", said Burhanur Rahman, an advocate at Gauhati high court.
Nirupam Sonowal, a friend of Bora, posted in Facebook account: "You are the real police officer. Just take care. Good luck".
Another friend of Bora's, Dibyajyoti Bhuyan, said: " We are with you sir....Whatever may be the hidden agenda of government people of Assam will fight for your justice...We cannot let our people's suffer because of the illegal Bangladeshis...".
When the controversy was at its peak, Bora claimed that his Facebook account was hacked by someone who posted the controversial remarks. But hate remarks on his account were posted since January 28, the last time Bora replied to his friends on their comments.
Bora was not available for his reaction on government's suspension order.
Personalise your news feed. Follow trending topics