Ban on river sand mining delays plan to relocate tigers in Rajasthan's Mukundra
Updated on Dec 31, 2017 07:42 PM IST
The state forest department has deferred its plans to introduce tigers in the Mukundra Hills Tiger Reserve (MHTR), at least till February due to ban on mining of river sand in Rajasthan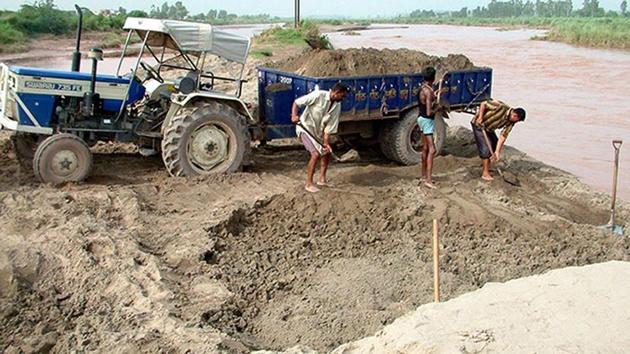 The state forest department has deferred its plans to introduce tigers in the Mukundra Hills Tiger Reserve (MHTR), at least till February. Reason: The ban on mining of river sand in Rajasthan.
River sand, used in construction projects, is not available due to the mining ban. As a result, the department is not able to complete the construction of fence around the reserve to prevent human and cattle intrusion.
"We planned to introduce tigers in MHTR before the end of 2017 but the ban on river sand mining has put a spanner in our plan," said GV Reddy, the chief wildlife warden of Rajasthan. "We cannot give a new deadline because we are not clear about when will river sand be available for construction," he added.
Reddy said winter is the ideal time for the introduction of tigers. "We will be lucky, if we can introduce the big cat into the Mukundra reserve before the end of winters," he said. He hinted that the relocation from Ranthambhore tiger reserve was possible in February only.
MHTR deputy conservator of forest SR Yadav said that a 36-km-long wall was to be constructed in Dara, Kanwas, Ghati Mata, Amjhar and Seemliya and other areas to safeguard the reserve from human and cattle intervention, but so far only two km of construction could be completed.
MHTR was announced as the Rajasthan's third tiger reserve in 2013, but it did not have tigers. The department planned to move some of the predators from the neighbouring Ranthambhore tiger reserve to it.
The National Tiger Conservation Authority (NTCA) approved the relocation plan in September this year. The agency stated that three tigers from Ranthambhore could be moved to Mukundra, which is spread in around 759.99 square kilometres.
Earlier, HT reported that tigers named Lightning and Cowboy will move to Mukundra in what will be India's first relocation of big cats to decongest a wildlife habitat. Tigers have been relocated to repopulate dying reserves — Sariska (Rajasthan) in 2004 and Panna (Madhya Pradesh) in 2010 — but never before has territorial infighting due to congestion been the reason for a move.
In the last few years, the forest department has recorded at least eight incidents of territorial 'cat fights' in Rajasthan's Ranthambhore, which has India's third-highest tiger density after the Kaziranga National Park in Assam and the Corbett National Park in Uttarakhand, with an estimated 60 tigers in 392 sqkm.