Convert or lose job offer, Jaipur youth in Catch-22
Updated on Jul 14, 2016 03:30 PM IST
In three days, 19-year-old Yogesh Kumar has to make up his mind on either forsaking the opportunity of getting a job with the CRPF or to convert to Islam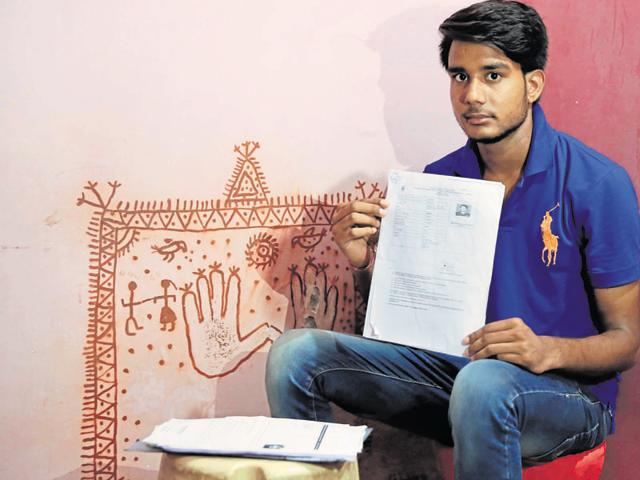 In three days, 19-year-old Yogesh Kumar has to make up his mind on either forsaking the opportunity of getting a job with the CRPF or to convert to Islam.
He is a Hindu but people from his caste, according to a quirky government order, are Muslim.
"I belong to the Rana caste, which was considered part of the Dholi community under the other backward class category till 2013. There are Hindus as well as Muslims in my caste," Kumar said.
"But the ministry of social justice decided that members of my caste had converted to Islam from Hinduism in the Mughal era and, so, people from my caste are marked as Muslims after 2013."
Besides the Rana caste, anybody from Nagarchi-Damami, and Baiti (Barot) castes are also considered Muslim.
Before 2013, the Hindus of Rana caste got reservation under the OBC category but Muslims were not covered. In 2013, the government changed the rule and gave Hindus reservation under the SC category and Muslims under the OBC category. However, a notice has not been circulated in the districts.
"In observations made by the OBC commission in 2013, it was decided that those who are Hindu and also from these three castes will come under the scheduled caste category, but no circular has been issued till date in this regard," said Kumar, who is originally from Nawalgarh in Jhunjhunu district.
Kumar, who has applied for the job of a head constable in the CRPF, has been called to Gandhi Nagar in Gujarat on July 16 for his physical exam as well as document verification.
Since he has said that he is from the SC category, Kumar needs to produce a caste certificate issued by the government. "As the circular to include Hindus from the Rana caste in the SC category hasn't been issued, I can't get a caste certificate," Kumar rued.
He now has little choice — either convert to Islam or forsake the chance of getting a government job.
"Even if I convert to Islam, my family will become social outcasts in our community. How is this fair that our ancestors have been Hindus but became Muslims, even though we follow Hindu customs?"
The Rajasthan state OBC Aayog had recommended in 2013 that people from these three sub-castes of Dholi had converted to Islam during the rule of Aurangzeb and Shah Alam because they were among the castes most exploited by the upper castes.
The Aayog had recommended that these castes be, therefore, recognised as Muslims.
Minister of social justice Arun Chaturvedi said the notification to include these castes was released a long time ago.
"It was decided by the OBC commission to make those people who are Muslims eligible to get reservation as OBC. At the same time, Hindus have been included under the SC category. It shouldn't be a problem for anyone in getting a caste certificate made," he said.
But the Nawalgarh sub-divisional magistrate, Bhagirath Shakh, said he hasn't received any clarification from the social justice department to include people from Rana caste in the SC category.
"We haven't received any official order or clarification. Once an official order is received, we can prepare the caste certificates giving reservation," he said.
Personalise your news feed. Follow trending topics