Discom finances improve, but power thefts continue to bleed in rural areas
Apr 03, 2017 08:37 PM IST
Financial support provided by the state government that led to reduced interest burden has reduced losses of discoms (power distribution companies) in Rajasthan.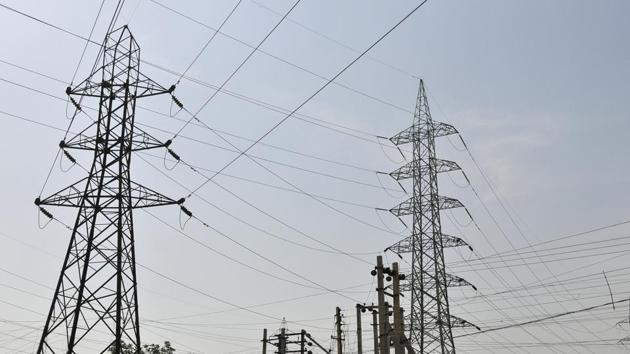 There is, however, need to improve efficiency and increase vigilance to reduce power thefts in rural areas for discoms to meet the targets under UDAY scheme, sources said.
Last year, the discoms in Rajasthan missed their loss-reduction targets under Ujwal Discom Assurance Yojana (UDAY).
Rajasthan was also running behind schedule in curbing the aggregate technical and commercial (AT&T) losses or pilferage and theft of electricity.
In November 2015, the union government had introduced a rehabilitation scheme UDAY as discoms' accumulated debt ballooned to ₹4.5 lakh crore by September 2015.
The discoms in Rajasthan accounted for ₹80,500 crore or nearly 18% of the total debt. Since the launch of the scheme, the state government has issued bonds and effectively transferred discoms' debt worth about ₹60,000 crore to its balance sheet.
However, the UDAY scheme mandates that in return the discoms will reduce aggregate technical and commercial (AT&C) losses, and the gap between cost of supply and realised revenue, as per the agreed trajectory.
UDAY also requires the state discoms to initiate revision of tariffs in order to pass on legitimate costs to consumers and mitigate the burden.
According to official figures, out of the 3,09,383 units checked last year, 1,67,601 cases of thefts were detected till December 2016, which is about 54% of the total.
"The government has appointed feeder in-charge for 11 KV feeders in rural areas while engineers have been given the responsibility of reducing the transmission losses (power thefts) in cities and in industrial areas," an official of Jaipur Vidyut Vitran Nigam said.
Constant vigil and steps such as seizing of illegal transformers have also been proven effective in reducing the losses.
In 2016-17, the discoms have reported a reduction in distribution loss by 4.30% while the estimated reduction in annual fiscal loss is ₹6,000 crore from ₹11,240 crore to ₹5,200 crore.
The government has set an ambitious target to bring down discom losses to ₹1,400 crore in 2017-18.