Elaborate security arrangements made for Republic Day in Rajasthan
Jan 25, 2018 10:33 PM IST
The state-level Republic Day celebrations will be held at the Lohagarh stadium in Bharatpur.
The state-level Republic Day celebrations will be held at Lohagarh stadium in Bharatpur where officials from Jaipur and the district administration inspected the preparations and security arrangements on Friday.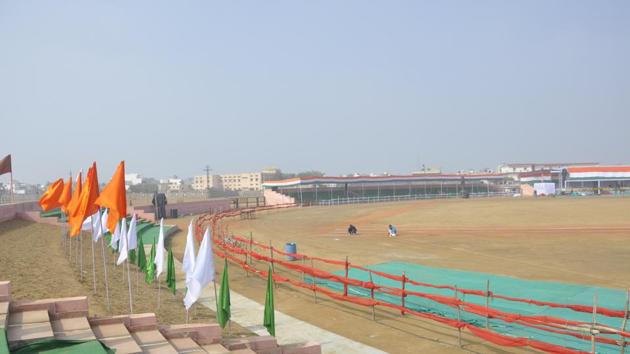 State chief secretary PK Goyal and additional director general of police Narasimha Rao came from Jaipur to inspect Lohagarh stadium. They held a meeting with the district administration and police officials.
Police officials were directed to use drones to keep a watch on the celebrations. Superintendent of police Anil Kumar Tank said that more than 1,200 police personnel, four additional superintendents of police have been at the venue along with the dog squad. CCTV cameras have also been set up.
PK Goyal, chief government secretary, said that the chief minister has announced that Republic and Independence Day will be celebrated at each divisional headquarter along with Jaipur. Divisional commissioners and district collectors will unfurl the tricolour at the divisional and district headquarters.
"Range IGs, district SPs and other senior officials have been asked to remain alert. Additional police forces will be available as per requirement," ADG (Law and Order) NR K Reddy said here.
Besides, security has also been tightened for the five- day Jaipur Literature Festival which started on Thursday in the state capital.
"Two additional companies of the Rajasthan Armed Constabulary (RAC) have been deployed for the security of the festival," he said.
The Republic Day celebrations will begin at 9:30 am and the governor will leave for Jaipur by helicopter at 12.30 pm.