Nainital MLA for change in 'strange' names of tourist points
Updated on Jul 17, 2017 07:59 PM IST
Nainital MLA Sanjeev Arya wants change in the names of some "weird-sounding" tourist points in the Lake City: Suicide Point, Phansi Gadhera (hangman's bay in English) and Sadiya Taal (decaying lake)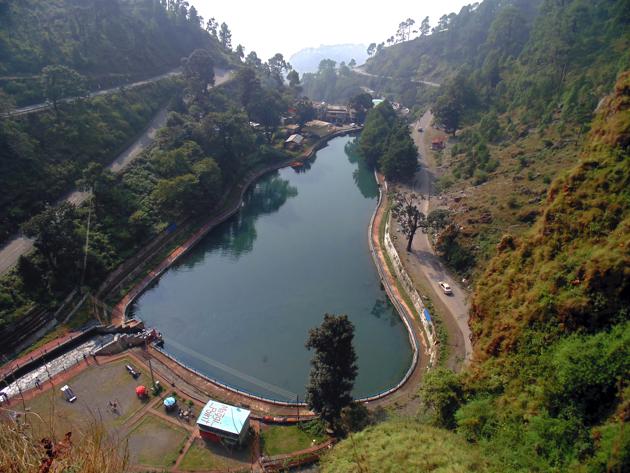 What's in a name? A lot, feels Nainital MLA Sanjeev Arya who wants change in the names of some "weird-sounding" tourist points in the Lake City: Suicide Point, Phansi Gadhera (hangman's bay in English) and Sadiya Taal (decaying lake).
Arya plans to send a proposal to the state government for changing these tourist hubs' names that evoke an "uneasy feeling" among tourists.
"We don't think these names give out a good message to lakhs of tourists who visit Nainital every year. I have sought suggestions from people (regarding new names for these spots) and also asked local activists to apprise me if there are more such (awkward) names in region that need to be changed," Arya told Hindustan Times.
The BJP lawmaker said apart from Sadiya Taal, the others were not even registered names. "For instance, the name Suicide Point was coined by guides and horse ride operators in the area just to attract tourists. We'd rather promote the spot for its huge potential for adventure tourism," he said.
"In fact, a few years ago, beautification work of Sadiya Taal took place after which it was decided to name it as Sarita Taal, but it continues to be known as Sadiya Taal among locals and tourists."
The MLA has asked the local body to provide municipal records regarding the registered names of these places. "I will then pursue the matter with the urban development ministry and (chief minister Trivendra Singh) Rawat ji to change the names," he said.
Historian-activist Ajay Singh Rawat of Nainital said apart from the Suicide Point, "a place that never existed", the other two spots have "immense historical significance" and hence their names shouldn't be changed.
"The name Phansi Gadhera symbolises our freedom struggle as the Rohillas -- who attacked Haldwani during the First War of Independence in 1857 -- were hanged by the British there. If they change the name, they will change history," Rawat asserted.
"Similarly, Sadiya Taal was called so by locals because it was originally a wetland and associated with the traditional water management system of the hills. Moreover, it is historically important as (the then Kumaon commissioner) Sir Henry Ramsay had introduced potato cultivation at Sadiya Taal for the first time in the region in 1856, so this name, too, should stay," Rawat said.
Last year, residents of Chorgaliya (lane of thieves in English), a village panchayat in Nainital district, had launched a campaign to change the "embarrassing name" of their area.
Personalise your news feed. Follow trending topics