Vigilantes on prowl in name of cow protection; minister kicks up row
Updated on Dec 27, 2017 08:55 PM IST
Incidents related to cows hit headlines in 2017. Lynching of alleged cattle smugglers by vigilantes and a killing in police encounter were reported in Rajasthan, the first state to set up a gopalan (cow welfare) department apart from plans for cow therapy centres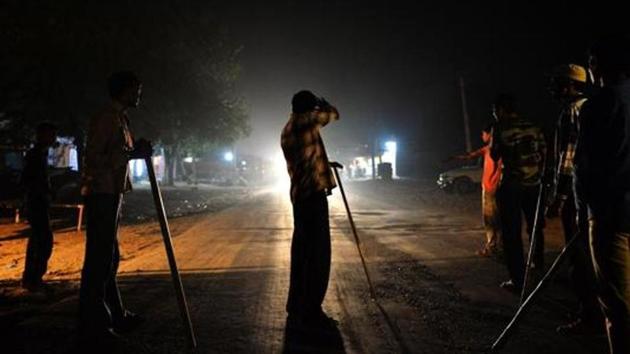 Hindustan Times |
, Jaipur
HT Correspondent
Incidents related to cows hit headlines in 2017. Lynching of alleged cattle smugglers by vigilantes and a killing in police encounter were reported in Rajasthan, the first state to set up a gopalan (cow welfare) department apart from plans for cow therapy centres.
On April 1, Pehlu Khan (55) from Nuh in Haryana was waylaid by a mob near Alwar when he was transporting cows for his small dairy farm and beaten up; he died of injuries two days later. In the case, the police submitted a charge sheet in court and arrested eight accused.
Activists criticised the state government and police for closing a probe against six people named by Pehlu Khan. The police gave a clean chit to the six men, three of whom are linked to Hindu right-wing organisations, based on the statements of the staff of a cow shelter and mobile phone records.
On November 10, 35-year-old Umar Mohammed's body was recovered from railway tracks in Alwar district. He was allegedly killed by vigilantes trying to stop cow smuggling. The police identified eight accused, of whom four, including the mastermind, were arrested.
On December 6, 24-year-old Taleem from Nuh, Haryana was killed in police firing in Alwar when he along with five or six accomplices was allegedly smuggling cows in a pick-up truck. The other accused, who managed to escape, have not been identified. The case has been shifted to from the district police to CID-CB.
The incidents triggered uproar from the Opposition who claimed deteriorating law and order situation in the state.
Rajasthan education minister Vasudev Devnani's statement also made headlines. He claimed, "Cow is the only animal that inhales and exhales oxygen and that people need to understand its scientific significance." Diseases, such as cold and cough, are healed if one goes near a cow, Devnani claimed, emphasising the role of youth to promote cow protection. He also claimed that cow dung has ample quantity of vitamin B that results in soaking radioactivity.
The state was news for tagging around 5.50 lakh cows with a unique identification number (UID) at shelters to ensure that the animals are not abandoned. The state was planning to set up a portal to help people buy and sell cows online, encouraged by the success of e-commerce sites, such as OLX and Quikr.com.
After the death of hundreds of bovine at Hingonia cow shelter in Jaipur last year, the state government inked an MoU with Akshay Patra Foundation for maintenance of the shelter.
Going beyond cow milk, ghee, curd and dung, scientists at Mohanlal Sukhadia University (MSU) in Udaipur are working on a cow therapy centre to educate students about the medicinal values of cow urine. The centre plans to offer a three-month skill development course to teach students about the constituents of cow urine and which one to be used to cure a disease.
Personalise your news feed. Follow trending topics