Bengal woman fights off three men harassing her, hands them over to police
Hindustan Times, Midnapore |
Koushik Dutta
Mar 27, 2018 07:46 PM IST
The mother of the woman said her daughter attacked the men after they did not listen to her warning to back off.
An 18-year-old woman, who started learning martial arts ten months ago, fought off and overpowered three men who allegedly attempted to sexually assault her in West Bengal's Birbhum district, police said on Tuesday.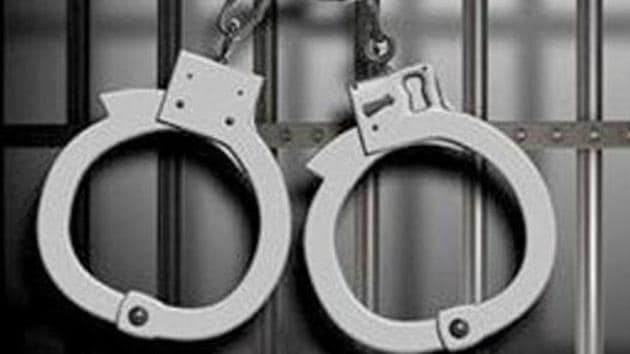 The three accused – identified as Amit Sahani, Dip Mandal and Bhaskar Mandal -- were arrested after people caught them in Sainthia, about 195 km from Kolkata. Police said they are in their mid-twenties.
The mother of the woman lodged a complaint with police after the incident on Monday evening.
The woman, a student of Sainthia Girls' High School, could not be contacted as she was appearing for her class 12 board exams.
"She displayed rare bravery by dealing with the youths in the way she did," said N Sudheer Kumar, Birbhum superintendent of police.
Police said the incident took place when the woman had gone out to a shop near her home at Kamarpara in ward 11 of Sainthia municipality.
The shop was about 500 meters away from her home but the alley leading to the outlet was deserted.
She was confronted by the three men who passed lewd remarks and then blocked her path. One of them allegedly caught hold of her hand.
"After hearing a commotion, we rushed to the area and found that the girl had put the three youths on the ground. She told us that she punished them for misbehaving with her. Her courage will inspire others in the area," said Anirban Sen, a local resident.
The mother of the woman said her daughter attacked the men after they did not listen to her warning to back off.
"My daughter is a keen student of martial arts. The youths were not aware of her skills. My daughter initially asked them to restrain themselves, but they paid no heed and continued with their lewd behaviour. Then she beat them up," she said.
"I have faith on my daughter. I am confident that she will do well in the exams too," she added.
Incidents of women targeting men trying to molest of sexually assault them have risen in India in recent months but divided opinion over such instant justice.
In 2015, two sisters in Rohtak, Haryana were hailed as heroes after a video clip appeared showing them thrashing a few men who had allegedly molested them inside a bus. However, their claims later turned out to be false.