BJP not keen on giving Lok Sabha by poll ticket to Lakshman Seth as he plans join the party
Seth met with BJP Bengal president Dilip Ghosh and expressed his desire to join.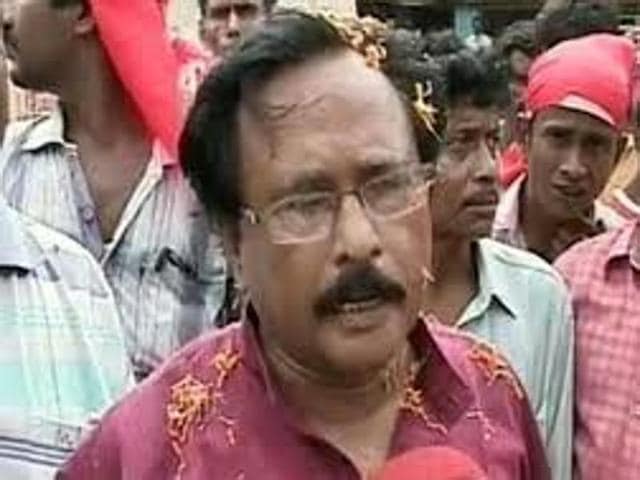 Published on Oct 17, 2016 11:33 AM IST
While the state BJP leadership is not keen on handing him a ticket to contest the forthcoming Lok Sabha bypoll in Tamluk, former CPI(M) MP Lakshman Seth has set sights on a political comeback with help from the saffron camp.
Once a CPI(M) strongman who lorded over Tamluk, Seth courted infamy over alleged involvement in the Nandigram violence in 2007 and slipped into virtual anonymity after being expelled from the party in 2014. Eyeing a return to the political mainstream after a two-year hiatus, Seth has already met BJP state president Dilip Ghosh voicing his willingness to join the saffron camp and fight the bypoll in the East Midnapore constituency.
By-elections in the Tamluk and Cooch Behar Lok Sabha seats are to take place this December.
After the BJP stormed to power riding the Modi wave in the 2014 Lok Sabha elections, the former Tamluk strongman sent feelers to the saffron camp. However, then BJP state president Rahul Sinha put paid to his bid to join the BJP, even refusing to meet him.
"He expressed his willingness to the join the party (during his meeting with Ghosh) and even offered his man power to help the BJP gain ground in East Midnapore. He also asked for a ticket to contest the Tamluk bypoll. While we made it clear that we aren't keen on making him the candidate, his offer of joining the party is being considered. We need to take this up with our central leadership as well," a senior state BJP leader told HT.
After being expelled from the CPI(M) in March 2014 for alleged anti-party activities, Seth floated his own political outfit, Bharat Nirman Party (BNP), in August that year. "We'd proposed a merger between the BJP and the BNP. However, the final decision rests with our central leadership," the BJP leader said.
While his offer of joining the BJP is being considered at the state party levels, sources said the state leadership is divided on letting him into the saffron fold.
Sources close to Ghosh said the party could use his influence in extending its footprint in East Midnapore, but might stop short of handing him a ticket to fight the Tamluk bypoll.
BJP Rajya Sabha MP George Baker, at a programme on Sunday referred to the possible induction of Seth in the party and said, "Ours is a big family and there is room for everyone. All are welcome. Even if Chief Minister Mamata Banerjee or former Chief Minister Buddhadeb Bhattacharjee want to join the BJP, they would be welcome."
Asked if it would affect the image of BJP if Seth was brought in, he said, "The image of the party which he belonged to, earlier, was bad. If he has left that party, he has left that image and has come out of it. Why would it affect BJP's image?"
Close Story