Job drought: 2.5 million candidates vie for 6,000 Group-D posts in West Bengal
Candidates having master's or doctoral degrees too applied for the posts of peons and orderlies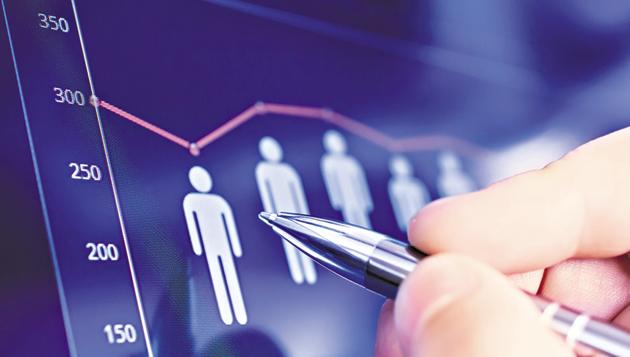 Updated on May 20, 2017 12:49 PM IST
A whopping 2.5 million candidates in West Bengal vie for 6,000 Group-D jobs, lowest rung of employment in a government.
The written test for the recruitment will be held from 2:30 pm on Saturday.
The figure translates into 417 candidates aspiring for one post.
The fifth annual employment-unemployment survey of the labour and employment ministry for the year 2015-16 said 49 persons per 1000 are jobless in the state.
Candidates having master's or doctoral degrees too applied for the positions, the minimum eligibility for which is education up to class VIII. The advertisement for the recruitment was issued late last year.
In terms of sheer numbers, there are more pathetic benchmarks.
In 2015, it was reported that 2.3 million candidates applied for 368 positions of peons in Uttar Pradesh. That is 6,250 candidates for every post. There were about 250 doctorate applicants in UP. The number of doctorates vying for the D-Group jobs in West Bengal is not known yet.
Employees falling under this category are usually required to work as peons and orderlies.
The basic pay for these positions is Rs 4,900 and the monthly pay adds up to Rs 12,000-13,000.
The written exam has thrown quite a logistical nightmare before the administration that has pulled out all stops to ensure smooth conduct of the exam to be held across the state.
Transport operators associations have asked their members to deploy maximum number of buses and cabs on Saturday. While 950 government buses run every day on an average, about 1,100 buses will ply on Saturday, said an official. Metro rail authorities, too, have decided to run 300 trains during the day against a daily average of 224.
The government has asked taxi and auto rickshaw associations to ensure all the vehicles hit the streets on the day to ensure smooth passage of the candidates to and from exam centres.
Eastern Railway and South Eastern Railway authorities have decided to keep all ticket counters in major stations such as Sealdah and Howrah open to handle the rush. All suburban trains have been asked to stop at all stations and not only at the designated halts.
Many candidates came to Howrah and Sealdah from the districts in the morning to ensure that they can reach the exam centres ahead of time. In the districts candidates were seen climbing to the roof of buses to reach the exam centres.
The written exam is only the first step in the screening process. Successful candidates will need to undergo an interview after which a panel will be prepared.
As and when vacancies arise in different departments, the candidates who make it to the panel will get appointments.
The test will be consisted of three papers--English, Bengali and arithmetic. There are 116 exam centres in Kolkata. Each will accommodate between 450 and 600 candidates, said a Kolkata Police officer.
Close Story