Police to crackdown to combat travel woes in Darjeeling this tourist season
Hindustan Times |
, Kolkata
Amitava Banerjee
Oct 18, 2016 11:30 AM IST
Shortage of taxis and fare hikes has emerged as a major problem for both tourists and local residents alike.
With the advent of the tourist and festive season in Darjeeling Hills, vehicle woes have returned. Shortage of taxis and fare hikes has emerged as a major problem for both tourists and local residents alike. Reacting to complaints by tourists, Darjeeling Police has warned taxi syndicates of strict action in case of public harassment.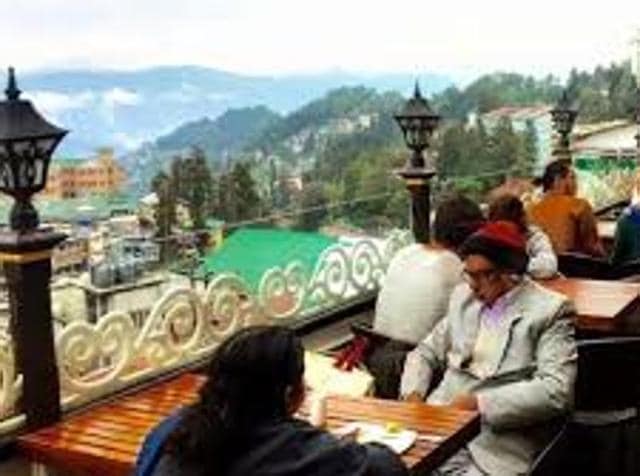 "We have received a number of verbal and written complaints regarding fare hikes. We acted accordingly. Two drivers have been arrested in connection with these cases," said Soumojit Roy, Inspector-in-Charge of Darjeeling Sadar Police Station.
Not only taxi drivers and syndicates, some of the hotels making travel arrangements for their customers have decided to make hay while the sun shines. "All travel arrangements were being handled by the hotel in Darjeeling. I had asked them for a vehicle to New Jalpaiguri Railway station and they had quoted Rs 2,000. An hour before my departure the hotel informed me that there is a crisis of vehicles and the taxi driver has hiked the price to Rs 4,000," said Tanmoy Dhar, a tourist from Krishnanagar.
Read:Kashmir out of bounds, Darjeeling prepares it spread for Tourists
Not only tourists, local residents are also facing similar problems. "A ticket from Siliguri to Darjeeling on a share basis costs Rs 130. During tourist season an artificial shortage is created at the taxi syndicates with no vehicles in site. When there is a sizeable crowd waiting for vehicles to arrive a driver usually approaches the crowd stating that a vehicle is available but at a premium. Tickets are not issued and passengers have to dish out Rs 300 a seat," complained Raju Chettri, a local resident.
During peak tourist season, taxis are not available at the local syndicates (plying between two fixed points) as they ferry tourists instead. Daily commuters face grave problems owing to this.
Social networking sites are abuzz with such reports. Darjeeling Police on Monday held a meeting with representatives of taxi syndicates of Darjeeling. There are 58 taxi syndicates operating in Darjeeling.
"We will not tolerate any form of harassment. Stringent action will be initiated in case of any complaint," said Amit P Javalgi, Superintendent of Police, Darjeeling.
Siddharth Darji, Deputy Superintendent of Police (DSP), Darjeeling, at the meeting made it clear that the police will keep a strict tab on the situation. "If any driver is found violating the prescribed fare and hikes it, we will initiate an extortion case, the punishment for which includes imprisonment," said the DSP.
Read:Barfi! emerges as Darjeeling's brand ambassador
Creating shortages, fare hike, not plying as per route permit, drinking and driving, and ill treatment will be dealt with stringently. "In case of any problems the matter can be reported to the police. The police can be contacted on these numbers: 0354-2254422, 0354-2254400 and 983270435. We will take up the matter immediately," said Darji.
The syndicates complained of hotels fleecing tourists by charging exorbitant rates from the tourists for vehicle services, paying less to the drivers and keeping a huge commission. "The hotels do not allow tourists to go out and fix their own vehicles. They force their own travel packages on the tourists at exorbitant rates. In the process the drivers and syndicates are getting a bad name. The Siliguri vehicles not affiliated to syndicates also overcharge," said Pushkar Hingmang, a syndicate representative.
"We will take up the matter with hotel operators and with our counterparts in Siliguri," said the DSP.
The police have started conducting surprise checks. Every year around 5 lakh domestic tourists and 30,000 foreign tourists visit Darjeeling.