Solar panels to light up govt offices in Bengal
Hindustan Times |
, Kolkata
Sumanta Ray Choudhuri and Joydeep Thakur
Nov 02, 2016 10:59 AM IST
The initiative is aimed at slashing crippling power bills and promote green energy.
In an attempt to slash crippling power bills and promote green energy, the state government is planning to light up government offices by installing solar panels on the roof of buildings.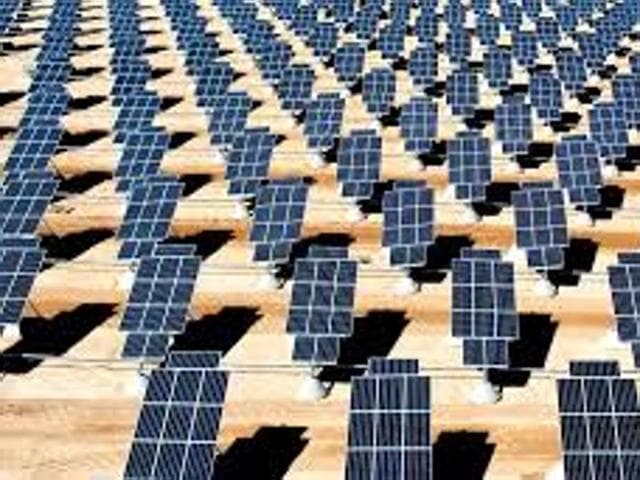 "The plan is being implemented as per the wish of chief minister Mamata Banerjee. The project has been christened as Aloshree. We plan to cover all state government offices, municipalities, corporations, panchayats, state run public sector undertakings and all other autonomous bodies of the state government," said power minister Sovandeb Chattopadhyay.
He said that initially West Bengal Renewable Energy Development Agency (WBREDA) was being favoured to implement the project. However, now the assignment has been allotted to the state-run power distribution company West Bengal State Electricity Distribution Company Ltd (WBSEDCL).
Read:Delhi govt aims to generate 1,000 MW solar power in five years
"WBREDA does not have adequate infrastructure to implement a project of such a huge magnitude. So we decided to assign the project to WBSEDCL," Chattopadhyay said.
According to him, the solar panels to be set up on the roof of the buildings will range from 20 KV to 60 KV. Installation cost will vary from Rs 10,00,000 to Rs 60,00,000 for each panel.
"The cost will be borne by the departments or its affiilate organisations, whose offices are located at those buildings where the solar panels will be installed. The initial installation cost will be nominal considering that power bills will be slashed," said the minister.
Read:Andheri society goes solar, saves Rs50K a month on energy bills
Experts however said the state has set before itself a target of 2200 MW of solar energy by 2022. But while the country has already tapped nearly 6000 MW of solar power till date, West Bengal has just managed to tap around 30 MW.
"While projects such as Aloshree are always a welcome initiative, the state needs to do attract private funding. In a bid to achieve the target we need to come up with land-based solar power stations. Roof top panels are not enough," said SP Gon Choudhury, eminent renewable energy expert.