Friendship Day 2021: When is Friendship Day celebrated in India?
Aug 01, 2021 09:22 AM IST
Happy Friendship Day 2021: Friendship Day is celebrated in India on the first Sunday of August. Don't miss to wish all your close friends and make them feel special.
Each year on the first Sunday of August, Friendship Day is celebrated in India. On this day, we honour the bonds of friendship we form through the course of our lives that enrich us and make us happier. Friends might not be our family, but they bring equal amounts of joy in our lives, share the same amount of love and stick by us, no matter what. And this day is all about making them feel special.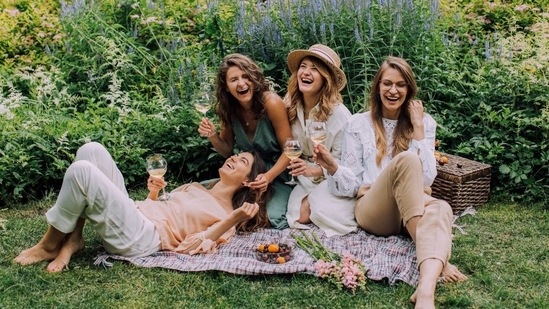 When is Friendship Day celebrated in India?
Friendship Day is marked on different days in different regions. In India, it will be celebrated on Sunday, August 1, this year. People generally mark this day by tying a friendship band on each other's wrists. It is treated as a promise to be each other's best friends forever (BFFs).
ALSO READ: Here's how to be a good friend, spend time together and more this Friendship Day
This day was first proposed in Paraguay in 1958 as International Friendship Day. However, it is believed that it first originated from Hallmark cards in the 1930s, whose founder was Joyce Hall. Friendship Day started as a marketing strategy at first. Hall designated the day to celebrate the people closest to us, who matter the most, and in the process, send them a card to show them that we're thinking about them. The marketing strategy shaped an official holiday, announced by the US Congress in 1935, to be celebrated on the first Sunday of August every year.
The United Nations declared July 30 as the official International Friendship Day in 2011, at the UN's 65th session. In 1998, Nane Annan, wife of former UN Secretary-General Kofi Annan, declared the lovable Disney character Winnie the Pooh as the global Ambassador of Friendship at the UN.
With the coronavirus pandemic forcing people to stay at home this year, many people won't get a chance to meet their closest friends. However, one can always reach out with the help of several social media platforms available today and let them know how special they are.