Cheat meals are very rare for me, says Taha Shah Badussha
Published on Dec 03, 2021 10:22 AM IST
For actor Taha Shah Badussha, remaining healthy has to be a holistic process. He feels a healthy mind is essential for a fit body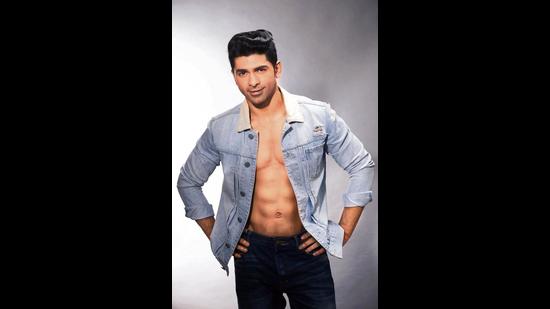 For actor Taha Shah Badussha, remaining healthy has to be a holistic process. He feels a healthy mind is essential for a fit body. "I learn something new every day, no matter what. It's about learning skills and getting better at them. I love dancing and it is the most important aspect of my fitness schedule," he says.
The actor, who will be seen in an upcoming romantic track with actor Daisy Shah relies on cardio to improve his physique. "Cardio is very important to stay fit. It boosts blood circulation. The goal is to engage in a moderately intense physical activity that raises your heart rate into the zone where you will burn the most fat and calories," he says.
The 34-year-old has also been training in acrobatics, gymnastics and taekwondo and boxing. With strength training becoming an integral part of every fitness enthusiast's gym-diet, it is important to be careful while taking up weight training. "To gain particular muscles, go easy on yourself and always take guidance from physiotherapists and gym trainers as none of us want injuries," Badussha suggests, and adds, "With regular practice, your muscles will become stronger."
Food forms a big component of fitness, and the health enthusiast is very particular about his choices. "I do not eat sugar, bread, white rice, maida rotis and naan. I make it a point to not have anything fried," says the actor, who was born and brought up in Dubai.
But does he indulge in cheat meals now and then? Badusshah says, "I guess at the end of the day, I am human and indulge in the items I love to eat occasionally. For me cheat meals would constitute burger, biryani and mutton. Mushroom balls are my favourite. But cheat meals are very rare for me," he reveals.
Personalise your news feed. Follow trending topics