Lucknow: 800 jobs up for grabs, thousands to follow, says HCL amid TCS row
The drive to recruit experienced professionals, fresh engineers and graduates will be held between August 4 and August 6.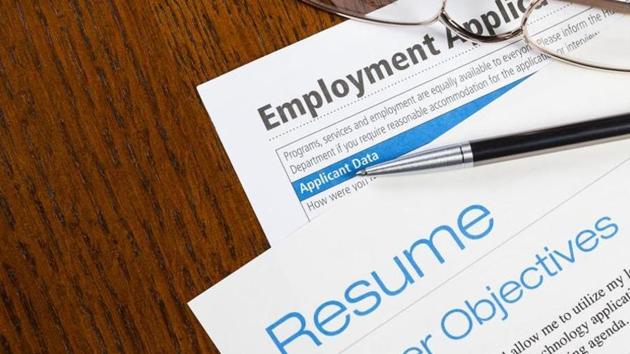 Published on Aug 02, 2017 01:13 PM IST
Amid all the gloom over the possibility of one software major closing down its operations here, a sigh of relief has come from another, who on Tuesday announced a mega recruitment drive for its Lucknow centre.
"We are here to stay," announced Sanjay Gupta, senior vice-president, HCL, even as clouds of uncertainty still hover over the fate of Tata Consultancy Services' (TCS) Lucknow operations.
"While 800 jobs for youths are up for grabs immediately, in next few years the number would be in thousands," claimed Gupta while talking exclusively to Hindustan Times.
The drive to recruit experienced professionals, fresh engineers and graduates will be held between August 4 and August 6.
Interestingly, while the TCS move will mean the loss of home advantage for its over 2000 employees, the HCL is promoting 'comeback home' policy for Lucknow techies working outside, and 'stay rooted' for the fresh talent.
"UP is a very important centre for us and we are committed to develop Lucknow as a major IT hub. The recruitment drive has been conceptualized to reiterate our commitment to the city with a focus on local hiring and making accessible the employment opportunities for young and dynamic talent in tier-2 cities," said Gupta, who is also the programme director of the company.
"We believe that Lucknow has tremendous untapped potential. With job offers like these the educated youth of the region will not feel the need to migrate to bigger cities," said Gupta.
Insisting that the HCL has opened its avenues for all age groups in areas like software development, infrastructure management, application development, product engineering and BPO, Gupta said, "The best part of our recruitment is that there is no age bar."
"So even if a 53-year-old naval officer learns software development after he decides to change his profession, he can be a part of HCL," he said while making another promise, "Even deserving TCS employees who do not wish to leave Lucknow are welcome."
Claiming full support of the UP government, Gupta said, "We have set up the largest HCL campus in North India on 100 acres land area."
In less than a year, HCL, Lucknow has created approximately 1,500 jobs and of these almost 50% employees are freshers, mostly from Lucknow.
"They have done our training programme and are now working with HCL on global projects," he said.
Director delivery and centre head Lucknow Rishi Kumar said, "HCL Lucknow has a state-of-the-art Arya Bhatt Training Centre to train 500 individuals simultaneously. A second training centre with an additional capacity of training 500 people is under construction."
He said HCL's foray into Lucknow is driven by the availability of quality local talent and scalable infrastructure. "It will also provide local residents an opportunity to pursue career from their own town. This, in turn, is expected to ensure an enhanced quality of life for employees," said Kumar.
Close Story
Personalise your news feed. Follow trending topics