UP: Man accuses doctors of leaving needle in son's head, probe ordered
The boy's father, Daudayal, uploaded the complaint on the chief minister's grievance redressal portal. He hopes to meet Yogi Adityanath in Lucknow and discuss the matter with him soon.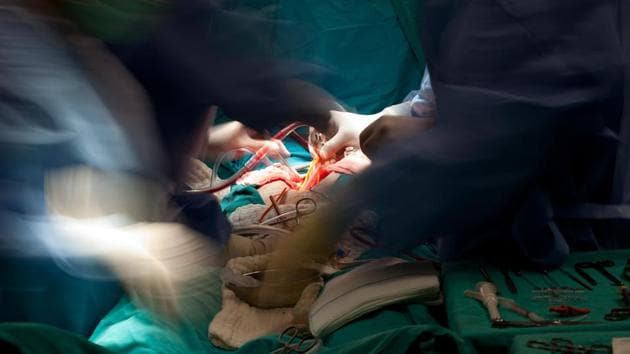 Updated on Mar 08, 2018 09:00 PM IST
A man has accused doctors at a Mathura-based private medical institution of leaving a needle in the head of his 10-year-old son in a complaint uploaded on the chief minister's grievance redressal portal.
"They operated on my son on February 15, and later discharged him. I decided to bandage the wound during the Holi festivities to prevent colour from seeping in. That was when I found a pointed needle-like object inside his head," alleged Daudayal, a resident of Akbarpur village in Chaumuha block, on the Jan Sunwai portal. Another complaint has also been lodged at the Chhata Kotwali in Mathura.
Dr Rajeev Gupta, the officiating chief medical officer of Mathura, said the matter was being probed by a three-member panel of district hospital doctors. "Action will be taken on the basis of the report," he said.
However, the management of the institution – KD Medical College, Hospital and Research Centre – has denied any negligence on its part. Rubbishing the charges, managing director Manoj Agarwal said: "As we run the hospital on charity basis, we only billed the boy's father Rs 2,600 for operating on his son's head injury. While discharging the boy, we told his father to bring him here regularly for further dressing. But he never returned. The boy was probably being attended to elsewhere."
Agarwal went on to allege that the boy's father suddenly turned up after the Holi festivities and tried to "blackmail the hospital by levelling false allegations". "I am sure that the probe will throw some light on the matter, and truth will prevail," he added.
Daudayal, however, stood by his allegations. "I might leave for Lucknow soon to apprise the chief minister of the matter," he said.
The Jan Sunwai portal was launched to address grievances of citizens across the state.
Close Story