Man goes under knife to remove 35-kg scrotum
Apr 13, 2017 08:56 PM IST
Doctors at Lucknow's King George's Medical University on Thursday removed a 35-kg scrotum from a youth to end his suffering of many years.
Doctors removed 35-kilogram scrotum from a youth after a three-and-a-half hour operation at King George's Medical University on Thursday.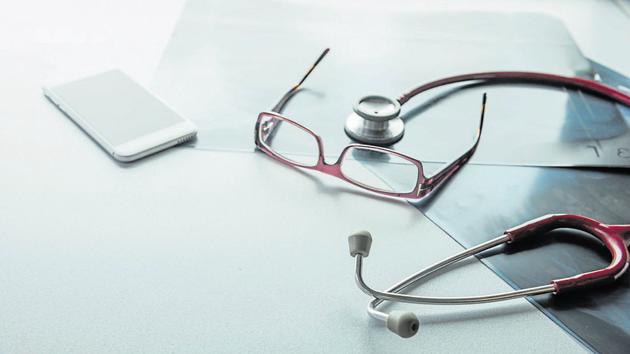 The patient, a blacksmith by profession, had visited many doctors for several years but could not get relief. He even went to quacks in Barabanki. He recently went to the Dr Ram Manohar Lohia hospital where the doctors suggested him to go to KGMU.
Doctors say this is an example of how ignorance towards health can lead to major trouble.
"The case was diagnosed as scrotal filariasis or filaria of the scrotum that began troubling him since past 10 year. Perhaps poor financial condition and lack of awareness about treatment facilities delayed and aggravated his disease," said Dr Suresh Kumar, senior faculty department of general surgery at the KGMU.
The patient had undergone a surgery for hydrocele 10 years ago but gradually developed filariasis in the scrotum. The swelling increased so much that the total weight of the affected area when removed surgically was about 35-kilograms.
"Such a situation could have been avoided with just medicines and he could have got relief long back. Had he taken medicine for filariasis he would have been living a normal life but I suppose lack of knowledge resulted in to this kind of situation," said Dr Kumar adding: "His testicles have been place inside and scrotoplasty has been done by removing the entire effected part (swelling)."
Walking was a difficult task for the youth who remained seated for most of the time at his shop and worked while sitting. Now after getting discharged from the hospital he can lead a normal life.