Opposing triple talaq, AIMPLB woman member feels isolated
Published on Apr 15, 2017 04:55 PM IST
If something is wrong, let us admit it and not live in denial simply because Prime Minister Narendra Modi has said it is wrong, said Rukhsana Nikhat Lari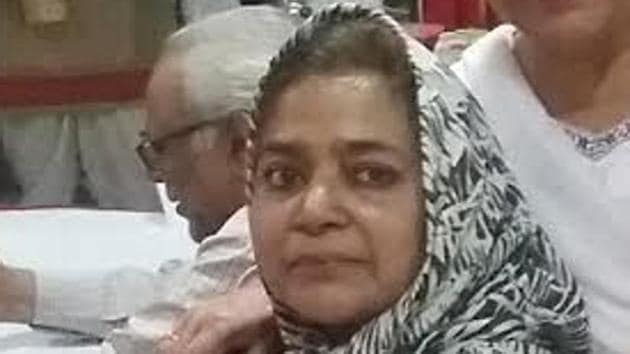 After Salma Ansari, the wife of Vice-President Hamid Ansari, another woman member of the All-India Muslim Personal Law Board (AIMPLB) Rukhsana Nikhat Lari has denounced the practice of triple talaq in one go.
"We find one or two instances of triple talaq during the times of caliph Hazrat Umar but those were under exceptional circumstances. Uttering 'talaq' thrice in one sitting finds no mention in Quran," Lari told HT on the eve of the two-day executive committee meeting of AIMPLB at prominent Islamic seminary Nadwat-ul-Ulema in Lucknow.
Though Rukhsana is not on the executive panel of the board, her stance on triple divorce has isolated her in the male-dominated religious body.
"If something is wrong, let us admit it and not live in denial simply because Prime Minister Narendra Modi has said it is wrong," she said.
"I am not saying this to please anyone. One has to put the record straight in the light of Quran," said Rukhsana, who has been a member of the Board since 1990s.
On April 13, the AIMPLB submitted over 48 million signatures along with a petition to the Law Commission, objecting to a uniform civil code.
The petition demanded there should be no interference in the Shariat (Islamic laws) including those pertaining to divorce and polygamy even as the practice of triple divorce has come under the scanner of the Supreme Court.
The Board claims that of the 48,347,596 signatures it gathered, more than half (27,356,934) were of women.
Lari, however, said she did not sign any document in support of the AIMPLB campaign. "They know my position on the issue. Probably that is why they do not involve me in such campaigns anymore. I was last invited to AIMPLB's session in Kolkata in November last year but was not allowed to speak. Perhaps they (Muslim Board) may have cancelled my membership but I have not received any official communication about it so far," she said.
Lari first locked horns with the clergy on triple divorce at a seminar in Lucknow in June 2016. She was subsequently not allowed to speak at the press conference after the event.
"Divorce is deemed as the most deplorable thing in Islam. It is to be resorted to only when all attempts at reconciliation fail. The Quran provides three months' time for this. Unfortunately, it is being misused now," she said.
Read more: Two Muslim women take part in 'hawan' to end 'triple talaq'