UP budget: Govt proposes to write off Rs 36000 crore of farmers' loans
Updated on Jul 12, 2017 11:41 AM IST
The Rs 3.84 lakh crore state budget sets a target of 10% growth rate for the next five years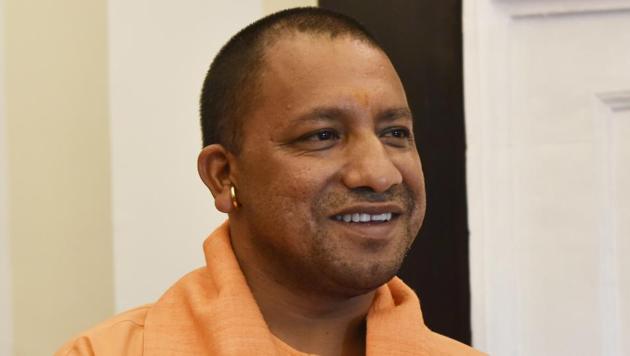 Uttar Pradesh Finance Minister Rajesh Agarwal on Tuesday presented in the state Assembly a Rs 3.84 lakh crore state budget which provides Rs 36000 crore for waiver of crop loan for farmers.
The first budget of the Yogi Adityanath government which has a deficit of Rs 7469 crore, also provides Rs 55781 crore for new schemes with some named after the RSS ideologues and for promotion of religious and cultural tourism etc.
No new taxes have been proposed in the annual budget for 2017-2018.
A sum of Rs 1240 crore has been provided for promotion of religious tourism with introduction of "Swadesh Darshan Yojana" through Ramayan Circuit, Buddhist Circuit and Krishna Circuit schemes for Ayodhya, Varanasi and Mathura.
An additional sum of Rs 800 crore has been provided for "prasad yojana' to develop infrastructure facilities at Ayodhya, Mathura and Varanasi. For promotion of cultural tourism provisions have been made to hold "Lok Malhar" and "Sawan Jhula" programmes at Gorakhpur and Ayodhya respectively.
A sum of Rs 288 crore has been provided for different Metro Rail projects in the state and metro rail projects. While work on Lucknow Metro was under progress at a faster pace the Metro Rail projects had also been proposed at Kapur, Varanasi, Agra and Gorakhpur. The commercial run of Kalindi-Kunj-Botanical Garden metro rail would be started soon, said the finance minister.
Agarwal blamed the non-BJP governments that have ruled the state in past 15 years for UP's poor financial situation and said the Goods and Services Tax (GST) is likely to lead to increase in the centre and state's revenue.
He said Yogi Adityanath was taking the state ahead on the path of all round socio-economic development keeping in view Prime Minister Narendra Modi 'sabka saath – sabka vikas' mantra. The CM's efforts to push UP to the list of top states through all-round development have begun showing results, Aggarwal said.
With a size of Rs 3.84 lakh crore size the state's annual budget sets a target of 10 percent growth rate for next five years for the state's development. An estimated receipts of Rs 3.77 lakh crore will leave the state government with a Rs 7468.83 crore deficit. It proposes to get Rs 7600 crore from public account and cut wasteful expenditure to meet the deficit.
The Samajwadi Party was quick to react calling the 'budget bhashan' (budget speech) a 'bhajan bhashan' (budget speech is like singing of religious songs) with the SP national spokesperson Ghanshyam Tiwari saying the state would not be able to achieve even 5% growth rate with Yogi government's budget.
Personalise your news feed. Follow trending topics