9 Indian Instagram accounts you must follow if you are a foodie
Apr 29, 2017 07:57 AM IST
Are you a foodie? You just can't miss these drool-worthy and inspiring Instagram feeds. Bon Appétit!
American chef and TV host, Julia Child once said, "It's so beautifully arranged on the plate - you know someone's fingers have been all over it." We can't agree more! A well -plated, nicely styled (yes, food items are also styled now) perfectly shot food picture is not just drool worthy but also channels your inner chef. If you are a foodie, here are a few Instagram accounts of Indian chefs and bloggers that you must follow.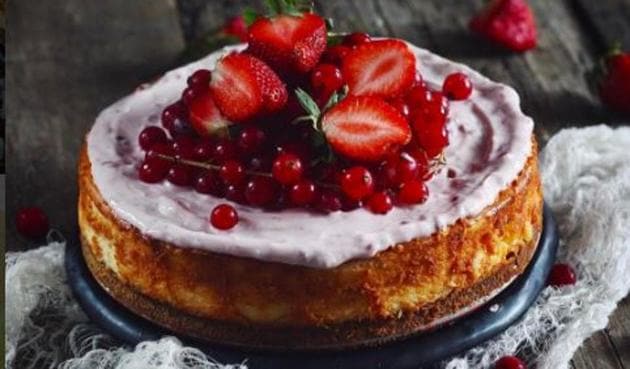 Chef Kunal Kapoor: You have seen him on TV, judging a food competition show and on cookery shows. Kapoor is an Indian celebrity chef and restaurateur, who shares his love for food with us through this page.
Chef Manish Mehrotra: Chef at Indian Accents, Delhi and author of a cookbook, he is a veteran when it comes to modern Indian cuisine. From his travel experiences to delicacies made in his kitchen, his Instagram page has plenty of inspiration for you.
Master Chef Mom: Masterchefmom aka Uma Raghuraman is a popular food blogger who loves mixing Indian food with world cuisines .
Saffron Trail: This one is run by Nandita Iyer. She is a medical doctor by qualification with specialisation in nutrition. A food writer and blogger, she hosts healthy cooking workshops. Her feed is a delight to scroll through.
Cook in a Curry: This food blog is run by UK-based Indian chef, Maunika Gowardhan. She has written cook books and specialises in Indian cuisines.
Playful Cooking: Kankana Saxena, a food photographer and recipe curator, blogs through Playfulcooking. From muffins to pancakes, pizzas and paneer tikka, she feeds present a delightful mix of different cuisines.
Amrita of Life: Amrita Kaur is a food blogger and stylist, who hosts workshops on healthy cooking and focuses on nutritional content as well. From salads to wheat based pizzas, she posts healthy recipes and pictures from restaurants across the country.
Shivesh Bhatia: Based out of New Delhi, Bhatia is a self-taught baker. From baked cheesecake with fresh berries to flour-less chocolate cakes with marshmallows, he loves to experiment and present drool-worthy dishes.
Organic and Happy: As the name suggests, the page has plenty of inspo for those who love healthy bingeing. Run by Natasha Kadimi who is based out of California, these feeds will make you fall in love with vegan and healthy dishes.