I'm a bad singer: Amit Trivedi
Amit Trivedi listens to no music, discovers no new artists outside his recording studio.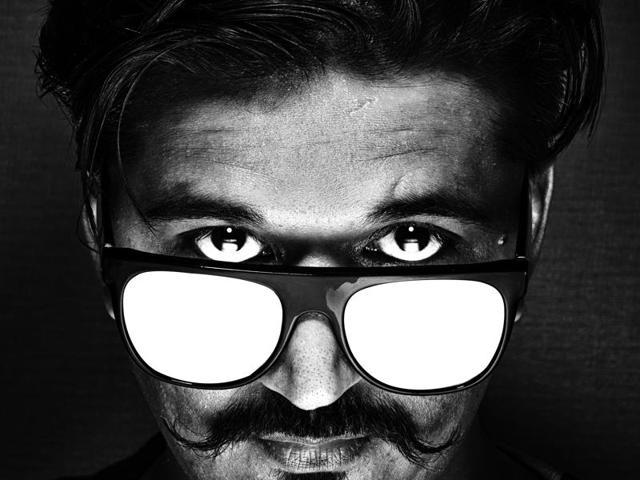 Updated on Aug 06, 2016 08:32 AM IST
Amit Trivedi listens to no music, discovers no new artists outside his recording studio
Last week, we found ourselves at composer Amit Trivedi's (36) cosy little studio on Veera Desai Road, Andheri. It's understated, like the composer himself. No expensive instruments lying around. Just a couple of wooden damrus and a basuri in a corner. The composer joins us after 15 minutes, in a regular, black T-shirt, and shorts. From his tired smile, it's difficult to gauge if he is uninterested, or just being himself.
Read: Musician Sahil Makhija on the Indian metal scene today
Trivedi has been a composer since 2001 (creating ad jingles, music for plays), and a Bollywood composer since 2008. His sound — folksy and experimental — is his identity. In an era where all Bollywood songs sound similar: one catchy hook, a rap section that leads back to the hook, his music stands out. It grows on you. The shy composer, much like his music, takes time to open up.
Back in time
Trivedi didn't grow up in a musically charged environment, and was not exposed to various genres either. But his mother has always been an inspiration. "I just listened to a lot of folk music. My mother sang. But back in the day, it was looked down upon if the lady of the house wanted to sing in public. So, she couldn't pursue her musical aspirations," he says.
As confident as he is about his mum's singing prowess, he isn't so confident about his own voice. Trivedi often lends his voice to songs in his films. But he insists that he is a "bad singer". "Sometimes, I record rough patches of tunes and take them to directors. They choose to retain my voice. Personally, I don't like my voice, and never want to record," says the composer, who has hits such as Manjha (Kai Po Che!, 2013), Zinda (Lootera, 2013) and Pashmina (Fitoor, 2016) to his credit.
Track record
Trivedi's last hit album, in a growing list, was for the film, Udta Punjab (2016). But he says the praise feels like a "consolation prize" after the failure of Bombay Velvet (2015) and Fitoor (2016). The composer says he felt "hurt" post Bombay Velvet, since it was so ambitious: he recorded most of the album with the City of Prague Philharmonic Orchestra (Czech Republic).
The usage of the Big band (musical ensemble) in Bombay Velvet, the sounds of rubab — a traditional Kashmiri string instrument — in Fitoor, upbeat garba beats in Kai Po Che! and the undercurrent of trance in Dev. D (2009) and Udta Punjab only prove Trivedi's versatility.
It's this constant search for originality that's led to comparisons between Trivedi and AR Rahman. Trivedi gets embarrassed every time, though. He pauses, then responds with a cricket analogy: "It's how people keep comparing Virat Kohli to Sachin Tendulkar. I am a big fan of Rahman. He is a genius. I have only made a mark."
Performance pressure
A couple of years ago, in an interview to Hindustan Times, Trivedi said he "doesn't have any time to perform". That's changed over the years. He now performs at concerts across college festivals, music festivals, and independent gigs.
A concert, Trivedi says, is the actual litmus test for his work. "When I am composing in a studio, I cannot gauge what the audience feels. Sometimes, good songs don't get the recognition because the films fail. But when you are performing live, the reaction is immediate. Sometimes, they ask for a repeat. Sometimes, they request you to play a certain song. I perform for that kind of intimate interaction," he explains.
No time for music
Interestingly, the composer has no time to discover others' music. It's just work for him. "What is entertainment for you is work for me. I spend days in my studio composing and immersed in music. When I get out of the studio, I want to disconnect from music. I would rather spend time with my family or watch a movie. I cannot take any more music."
Amit Trivedi in Concert takes place on August 6, 7pm onward
At Dublin Square, Level 1 Phoenix Marketcity, Kurla
Tickets: insider.in
Price: Rs 1,000
Close Story