The curious case of Bhangover: Quick fixes to get rid of a hangover post Holi celebrations
From drinking a lot of fluids to refraining from popping painkillers, here's a list of dos and don'ts while consuming bhang, on Holi, this year.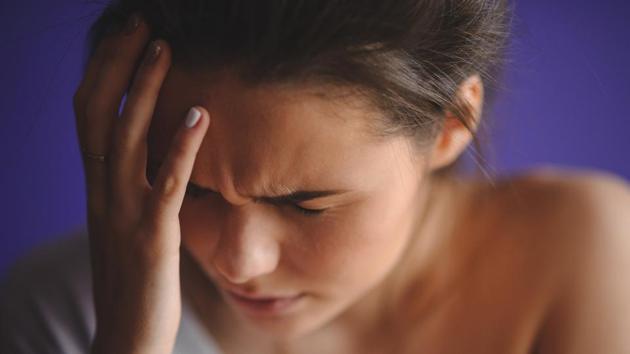 Updated on Mar 01, 2018 01:25 PM IST
Holi celebrations, coupled with bhang, bring along some perils, too. From pakoras, thandai to brownies, bhang is served in a myriad forms. Consuming bhang can cause dehydration, nausea and headache. "In ancient times, these herbs were used to cure diseases, and even today, people find it beneficial. But nothing has been proven scientifically. You should exercise caution while consuming bhang," says nutritionist Raheela Hasan.
Though its benefits are not yet been proven, Ayurvedic practitioners still prescribe it in limited amounts. "Bhang spreads at a rapid rate in the body. So when used moderately and in combination with other medicines, it can work wonders. As opposed to ethanol, bhang activates bodily functions, so the hangover is quite different from what is experienced after having alcohol. You should not consume more than 500mg of bhang as it might be harmful," says Ayurvedic practitioner Dr Vinayak Abbott.
Here are some precautions that you should follow to have a moderately-high, happy Holi!
Precautions:
•Keep your stomach full before consuming bhang or bhang-laced delicacies.
•Avoid eating fried and heavy food. It tends to worsen the after-effects.
•Drink lots of water so that the toxins keep flushing out.
•Don't take painkillers.
•People suffering from high blood pressure and heart diseases should never consume bhang.
Cure:
•Drink lemon water as it is rich in vitamin C and antioxidants. It helps to get rid of nausea.
•For a post-bhang detox, eat fresh fruits, salad and drink juices. Fibre will help clean out the stomach. Laxatives like Isabgol and Triphala also help.
•A cup of black tea or coffee helps by suppressing bhang's effects in the brain.
Follow @htlifeandstyle for more
Close Story
Personalise your news feed. Follow trending topics