Dora movie review: This Nayanthara film drowns in its own mediocrity
Hindustan Times, Chennai |
Karthik Kumar
Mar 31, 2017 02:45 PM IST
Director Doss Ramaswamy's Dora is badly written and despite a decent performance, Nayanthara can do little to save it. This horror tale doesn't have the magic of Maya.
Dora
Director: Doss Ramaswamy
Cast: Nayanthara, Thambi Ramaiah and Harish Uthaman
Rating: 1/5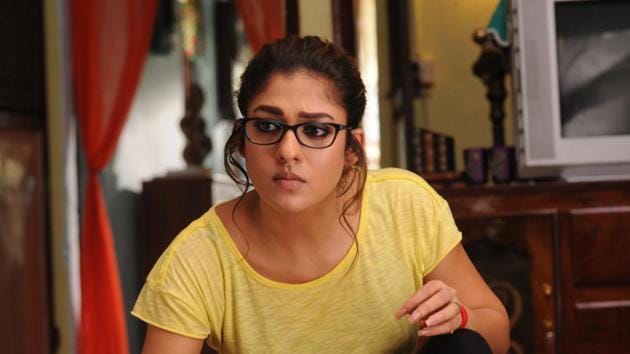 Dora is a desperate attempt to justify Nayanthara's lady superstar tag, as if the world really cares about it. If you thought films were only made to satisfy ego of male stars, Dora is the perfect example to prove that theory wrong. Debutant Doss Ramaswamy, while cashing in on the success of films such as Maya and Kaashmora, where Nayanthara proved she's more than just a pretty face and can pack a punch with her performance, shows that even a good actor can't possibly save a badly written film and Nayanthara is no exception.
Dora follows a tried-and-tested tale of revenge in which a car and a dog play pivotal roles. If there was a consolation prize for acting, I'd happily hand it over to the dog and its trainer. While the film's premise - about a haunted car - sounds exciting on paper, sadly, it's not even half as thrilling as the idea in the film. In fact, thanks to the treatment, even the interesting idea turns silly through the course of the film, resulting in sheer disappointment.
While you want to appreciate Nayanthara's faith in a newcomer, she seems to have bet on a wrong project. The director shows barely any promise in writing and instead focuses on cheap horror thrills to engage the audience. With barely even a scene that evokes interest; one wonders what motivated Nayanthara to accept the project in the first place, particularly after the success of Maya, which worked due to terrific writing.
Apart from Nayanthara, who shines in a few scenes, the rest of the cast falls flat. A loud-mouthed Thambi Ramaiah, who used to be fun, is a pain to watch, and he badly needs a strongly written character to bounce back. Harish Uthaman, too, struggles to make a difference in a cop's role. Music by Vivek-Mervin duo is probably the best thing to have happened to Dora, and couple of songs stand out, especially the Run Baby Run track.
Follow @htshowbiz for more