Raju Gari Gadhi 2 movie review: This Samantha Akkineni and Nagarjuna starrer is not scary, just funny
Raju Gari Gadhi 2 movie review: This Samantha Akkineni and Nagarjuna film also stars Ashwin Babu, Vennela Kishore and Praveen.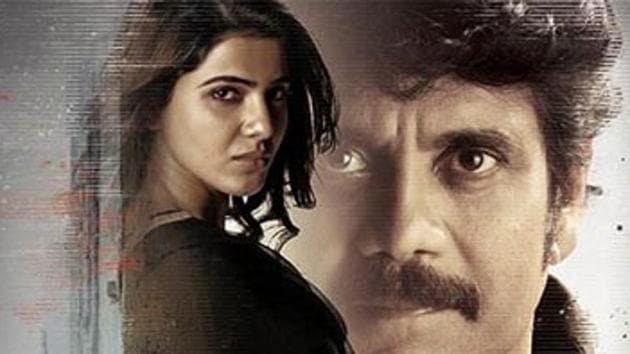 Updated on Oct 14, 2017 02:33 PM IST
Raju Gari Gadhi 2
Director - Ohmkar
Cast - Akkineni Nagarjuna, Samantha Akkineni
Rating - 1.5/5
The trouble with Raju Gari Gadhi sequel is what most horror comedies have faced before -- how to balance horror with comedy? In this Nagarjuna and Samantha film, the makers tilt in the favour of comedy. There are enough laughs but the chills and thrills? Not so much!
Raju Gari Gadhi 2 is about Amrutha (played by Samantha Akkineni), a law graduate who haunts the resort that Ashwin Babu, Vennela Kishore and Praveen have invested in. The story unravels over a lot of laughter and very less otherwise. The film's basic premise is flimsy and fails to hold it all together.
The film has all the tropes that horror comedies come with -- we are shown a flashback of what went wrong in Amrutha's life and why she is thirsting for revenge now. Director Ohmkar sticks to the tried and tested, without trying in any way to redefine the formula.
Even there, parts of the film come across as half baked. The film will make you laugh, in parts, but that is thanks to Vennela Kishore and Praveen's comic repartee. Where the film lacks desperately is its horror element and the basic narrative. Questions such as who is Amrutha, why did she die and why is she seeking revenge are answered in the film. But if you dare blink, you miss them. Even the scenes which look good on screen or are important are disjointed.
Nagarjuna who plays the mentalist is supposed to be the man who connects Amrutha's past to the present, but he mostly comes as a historian at a lecture. Worse yet is the fact that this man doesn't have anything adventurous to share. There is nothing that hooks the audience to stay.
The concept of horror comedy is the current favourite genre in the south Indian film industry. The success depends on how well the director and the story writer manage to present the same old formula. In that sense, Ohmkar has failed.
Some of the visual effects are good -- sharp, appealing, in some situations even intriguing, but nothing extraordinary. Having come out on Friday 13, this definitely is not a scary movie that you should watch. You can, however, catch it if all you are looking for is rib-tickling laughter.
Follow @htshowbiz for more.
ott:10:ht-entertainment_listing-desktop
Close Story