Sniff movie review: Khushmeet Gill is the new star rising from a sweet film
Hindustan Times |
, New Delhi
Sweta Kaushal
Aug 26, 2017 08:39 AM IST
Despite the flaws, Sniff is a light-hearted film, not just for kids. You can also relive your childhood with the film and it won't be a bad deal.
Sniff
Director: Amole Gupte
Cast: Khushmeet Gill, Manmeet Singh, Surekha Sikri, Sushmita Mukherjee
Rating: 3/5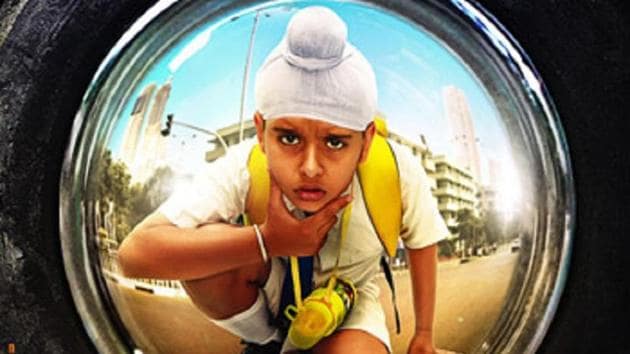 Known for his path-breaking children's films, Amol Gupte's latest offering - Sniff - which hits theatres on Friday offers us a sweet insight into the world of kids.
Sniff is the story of Sunny Gill (Khushmeet Gill) who cannot smell. An accident in a school lab leads to unpredictable results of mixing different elements and suddenly, our hero is cured. Not only can he smell roses and the pickles made in his family factory, he can smell things up to two kilometers! How he uses his extraordinary smelling power to solve a car theft case in his housing society forms major part of the narrative.
Gupte has deftly placed the kid's story in a Mumbai housing society where every element of India's diversity is visible. There is a Punjabi family (Sunny, his grandmom played by TV star Surekha Sikri, dad and sister), a Bengali family (Sushmita Mukherjee playing a cop and her husband) and some Marathi families living together in the society.
The filmmaker established the plot and premise quite impressively, mixing in minute details of the entire society and the protagonist's family. The group of talented actors cast in the film only add to the authenticity of the narrative.
When Sunny's sister sneaks out for secret meetings with her boyfriend and a neighbour (Putul Guha playing Sushmita's husband) chides the young couple, you feel their irritation. We have all, faced such neighbours or seen them and hated them.
Sunny sets out to solve the crime of a car theft in his society and he has a group of friends for help. The kids are a treat to watch - not only are they genuine and believable in their act, Sniff also offers them all the screenspace required to display their talent.
While the supporting cast makes for a splendid backdrop, it is Khushmeet who emerges as the best - his serene, innocent presence creates an atmosphere that makes us want to believe every single scene in the movie.
However, Sniff does not make us laugh despite clear attempts to do so. There are a few moments stolen - mostly when only the kids are in the frame - that bring a smile to our face but no laugh-out-loud moments. Despite an interesting narrative Gupte's story is sadly lost in execution.
Though there are a few sweet moments that warm our hearts, Sniff is not too engaging as Gupte indulges a little too much in the side characters which sometimes takes away the focus and limelight from Sunny.
Despite the flaws, Sniff is a light-hearted film, not just for kids. You can also relive your childhood with the film and that's not a bad deal.
Follow @htshowbiz for more
ott:10:ht-entertainment_listing-desktop