4,717 CCTV cameras go live across Mumbai
Updated on Oct 03, 2016 12:43 AM IST
Faisal Malik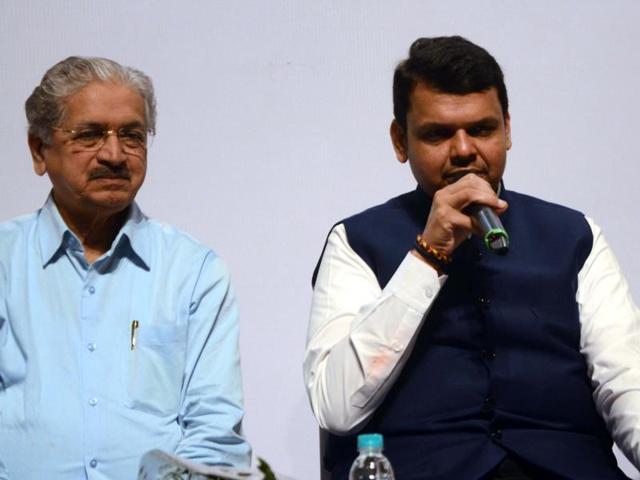 The entire citywill now be under CCTV surveillance. After much delay, chief minister Devendra Fadnavis on Sunday launched the second and final phase of the state government's Rs949-crore CCTV surveillance network, with 4,717 cameras going live at 1,510 locations.
With the project, the state government is hoping to make Mumbai more safe with the help of smart policing.
"Mumbai police now gets a third eye, which will never take a break or never complain of being tired. It will be the best friend of the Mumbai police," said the chief minister during the inauguration at Shanmukhananda auditorium on Sunday .
The project will help the Mumbai police with surveillance of sensitive spots and enable faster response because of real time streaming 24x7.
"In less than one-and-a-half years, we've succeeded in making Mumbai's CCTV surveillance network go live. It will help in smarter, better policing and traffic management," Fadnavis added.
The project was undertaken after the Ram Pradhan committee, which was constituted in the aftermath of the 26/11 terror attacks, recommended a CCTV surveillance network.
The chief minister said the surveillance system will generate alerts if it finds any unclaimed object at a public place and also if it finds a person moving around suspiciously.
The system is even equipped with thermal cameras that can monitor coastal security even at night, sending alerts and live feeds., he said.
"The face-recognition feature will enable to catch wanted criminals, whose photo is in the system's database, wherever he comes under the lens of these cameras," he said.
Fadnavis said the system will be useful for effective traffic management that will help in sending real-time traffic alerts to the citizens and design evacuation plans during traffic jams. The automatic number plate recognition system integrated with e-challans for traffic violations will also make challans reach offender even before he reaches home.
"It will also create a record of habitual offenders to ensure that their licences are suspended," he said.
Personalise your news feed. Follow trending topics