523 wetlands were destroyed in Maharashtra in five years: Report
Updated on Jul 28, 2017 03:11 PM IST
Apart from being home to several species of plants and animals, wetlands act as a carbon sink by absorbing carbon dioxide from the atmosphere and cleaning the air you breathe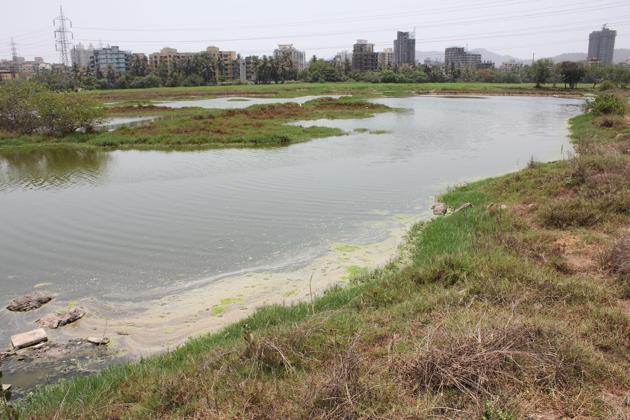 A court order protecting them and several reports pointing out their importance notwithstanding, wetlands across the state continue to be destroyed.
Between 2012 and 2017 alone, 523 cases of wetland destruction were reported, a report compiled by the Mumbai-based NGO Vanashakti revealed at the National Mangrove Conference in Dona Paula, Goa, on Thursday. Ten major cases were reported from the Mumbai Metropolitan Region, but the most cases were reported in Thane, at Kalher, Kasheli and Dombivli among other areas.
In Mumbai, the destruction is taking place right under our noses — a 400-acre patch opposite Millat Nagar in Oshiwara-Lonkhandwala, a 15-acre patch at Shivaji Nagar, a 200 acre patch in Charkop and a 10-acre patch in Dahisar.
Why does this matter to you? Wetlands are areas of land covered by water, and apart from being home to several species of plants and animals, they act as a carbon sink by absorbing carbon dioxide from the atmosphere and cleaning the air you breathe.
READ: Maharashtra government order to save wetlands: List those larger than 2.25ha by September
"More than 500 wetland destruction cases were reported in five years. This couldn't have been possible if not for active support from government machinery such as police and revenue department," said Stalin D, director, NGO Vanashakti. "The state mangrove cell, meanwhile, has managed to keep the wetlands under their control, relatively safe."
In 2014, the Bombay HC banned reclamation and construction on wetlands after Vanashakti filed a PIL to protect them. Stalin said even during the wetland grievance redressal committee meetings (formed by the state as per HC directions), corporations and revenue departments refused to restore degraded wetlands citing poor funds and lack of places to dump debris from wetlands. "Despite several court orders, municipal corporations in Mumbai, Thane, Mira Bhayander and Vasai are ignorant about conserving wetlands," Stalin said. According to the national wetland atlas developed by the Union environment ministry, Maharashtra (spread across 3.07 lakh sqkm) has a wetland cover of just 10,145 sqkm . The Vanashakti data comes a week after HT reported the state had directed every district to document wetlands larger than 2.25 hectares by September, to protect them. Before this directive, the state mapped 320 wetlands in forest areas across 25 districts .
Beefing up security and tightening laws were the only ways to protect wetlands, experts said.
"Wetland destruction is a much larger violation than just destroying mangroves, which are a part of wetlands. The state needs to levy stricter fines and soon," said Arvind Untawale, executive secretary of the Mangrove Society of India. "The Vanashakti report is an eye-opener to the massive loss already incurred by the state."
Konkan commissioner Jagdish Patil told HT, "We are drafting an action plan to protect these sites better. Once collectors submit their wetland lists, the panel will decide a strong action plan."
Personalise your news feed. Follow trending topics