Ban on condom ads: Experts in Mumbai call move regressive, will write to Centre
Terming the I&B ministry's notification regressive, experts said curbs will affect India's fight against sexually transmitted diseases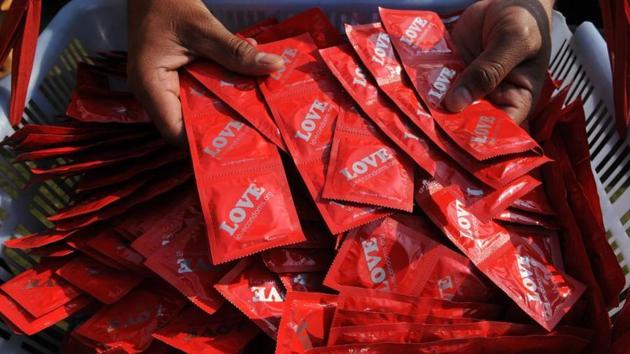 Updated on Dec 13, 2017 10:39 AM IST
Hindustan Times |
, Mumbai
Sadaguru Pandit
A day after the Union information and broadcasting ministry banned telecast of condom advertisements during prime-time hours, health care and medical experts have decided to write to the Centre to ease the restrictions.
Terming the I&B ministry's notification regressive, experts said the curbs will affect India's fight against sexually transmitted diseases.
In a recent advisory, the ministry has directed all television channels to not telecast condom advertisements between 6am and 10pm to prevent children from being exposed to indecent and inappropriate content.
"It has been brought to the notice of (I&B ministry) that some channels carry advertisements of condoms repeatedly which are alleged to be indecent especially for children," the notification read.
The move has attracted ire from child psychiatrists, healthcare workers and advertisement professionals who called it a "regressive method of functioning from right-wing politics".
Dr V Sam Prasad, country programme director of AIDS Healthcare Foundation (AHF), an organisation of health workers in 38 countries, said they are set to start a dialogue with the ministry to remove the curbs.
"Being the third largest country with HIV infections, condom is the single most effective tool to prevent an array of sexually transmitted diseases. Awareness for a young country like India, which is vulnerable to HIV and STD infections, is a must no matter in which form, because we have to consider the bigger picture," said Dr Prasad.
He added that AHF, after discussing the matter with other similar organisations, will write a letter to remove the restriction. "We will start a dialogue through letter and will not rest until the restriction is removed," Dr Prasad added.
"It (the advisory) is a primitive method of regulating behaviour of children who are not only sexually active at the age of 14 but have access to information easily than their older generations," said child psychiatrist Dr Harish Shetty.
The advertisements and indirect awareness has resulted in a rise of condom usage and decrease in unwanted pregnancies and sexual violence. Putting a ban on the content is similar to banning advertisements of helmets or raincoats in a particular period. There is no scientific explanation to the move," Dr Shetty added.
Amaresh Godbole, managing director, DigitasLBi India a digital marketing firm who has worked on advertisement campaigns of popular condom brands in past, said that rather than banning a category, the government should ban the kind of content that is offensive to children.
"I agree that children shouldn't be exposed to indecent content but rather than censoring condom advertisements as a category, why not ban vulgar advertisements. Not all condom advertisements focus on sensuality, but at the same time there are advertisements of other products brands like soaps and tobacco which aren't appropriate for children," said Godbole.
He added that condom advertisements should be encouraged as any measure that drives usage will help drive safe sex even if it's not educational content.
BOX
Summary of National AIDS Control Programme's budget and expenditure 2012-16. (figures in cr)
Description---Budget Estimate (BE)--Revised Estimate (RE)--Actual Expenditure
Supply of condoms --431.60 --346.16 ---381.97
IEC (Information Education and Communication) of condoms--- 75.00 ---50.79 ---43.17
Condoms other charges (Social Marketing) ---250.00 ---185.84 ---153.80
Total --- 756.60 ---582.79 ---578.94
(Statistics show underuse of allotted budget for condom intervention program )
No. of condoms distributed (in crore pieces)
Year: Target: Achieved
2012-13 --109.2 --85.19
2013-14--116.1-- 83.77
2014-15--123.3 --88
2015-16--129.7 --20.90*
2016-17--136.4 --nil
(Social marketing program closed in NACO during 2015- 16)
Close Story
Personalise your news feed. Follow trending topics