BMC scraps tax rebate plan, says segregating waste is citizens' duty
Oct 04, 2017 09:31 AM IST
Mumbai's waste crisis is huge, as only one of the three landfills can process waste scientifically
The Brihanmumbai Municipal Corporation (BMC) has done away with the idea of giving a rebate on property tax to housing societies that go green. The decision comes in the wake of the civic body's order for large housing societies and commercial establishments to start segregating and composting waste in their premises.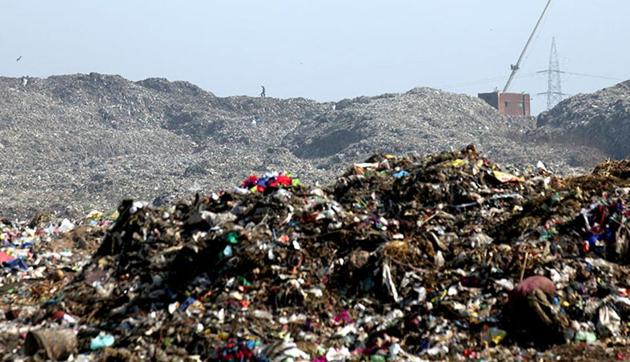 Senior officials told HT they do not agree with the idea of giving a rebate on property tax to housing societies as it is their "duty" to segregate waste.
"The logic is simple – you don't give a rebate to a person just because he has stopped littering," said an official. "Waste segregation and composting is the collective responsibility of the society. We are not in for any kind of benefits as it is the citizens' duty."
In 2016, the BMC was mulling a rebate of up to 5% for green or eco-friendly societies — buildings that segregate and compost waste, make use of solar energy or recycle grey water. Housing societies, which managed zero garbage, were even being considered for the highest rebate.
In its recent order, the BMC set a deadline of October 2 for societies and establishments more than 20,000 square metres, or ones that produce more than 100kg wet waste, to set-up a mechanism to compost it on their own premises.
However, many housing societies and political parties objected, stating citizens do not have the time or wherewithal to undertake the work. The BMC, however, has not withdrawn the order, but only considered extending the deadline for those societies that submit a plan.
Rajkumar Sharma, an activist from Chembur who works for better waste management, said in such a scenario, the BMC must stop collecting taxes from people for providing waste-management services. "No need to call it a rebate. The corporation is collecting a sum for waste management from tax-payers. If they are washing their hands off and asking citizens to do all the work now, then why not stop collecting that sum from citizens. Where is the logic in taking money and asking citizens only to do the work?"
Rais Shaikh, a corporator from Byculla, said, "The corporation is being unfair and unrealistic by asking societies to invest in the process of composting. They can expect citizens to segregate waste, not compost. If they still expect citizens to compost waste, then they must incentivise the process."
Mumbai's waste crisis is huge, as only one of the three landfills can process waste scientifically. The Bombay high court has also banned new construction in the city until BMC finds a better way to manage the city's garbage.