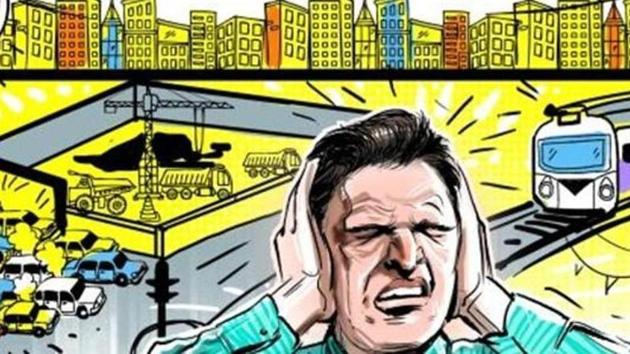 Brace for a noisy festive season, Mumbai, Maharashtra lose all their silence zones
Advocate general Ashutosh Kumbhakoni informed the Bombay high court that currently no silence zones exist across Maharashtra
UPDATED ON AUG 17, 2017 09:07 AM IST
Mumbai has lost all its 1,537 silence zones as the state government has not notified any of them after August 10, when the central government brought into force an amendment to the Noise Pollution (Regulation and Control) Rules, 2000, making individual states responsible for specifically notifying these zones.
Advocate general Ashutosh Kumbhakoni informed the Bombay high court on Wednesday that currently no silence zones exist across Maharashtra.
The amendment assumes significance in view of the high court's pronouncement of August 2016 – which was upheld by the Supreme Court – that no formal declaration of silence zones is required and areas within 100 metres of schools, colleges, hospitals, courts and religious shrines are deemed to be silence zones, even without any formal declaration by the authorities.
The court was hearing two public interest litigations (PILs) filed separately by an NGO, Aawaz Foundation, and by a Thane resident, Dr Mahesh Bedekar, raising concern over the increasing menace of noise pollution, especially during celebration of religious festivals such as Ganeshotsav, Navratri, etc. The petitions also alleged a complete lack of action by authorities even if complaints are lodged about breach of Noise Pollution Rules, 2000.
Kumbhakoni told the bench of justice Abhay Oka and justice Riyaz Chagla that the government machinery succeeded in bringing under control the menace of noise pollution during Tuesday's dahi handi festival. "We cannot claim that there were absolutely no violations of the Noise Pollution Rules," he said. "But, there was substantial compliance."
The comment came after counsel for Aawaz Foundation pointed out that the organisation had taken noise readings at several places across the city on Tuesday and found loudspeakers being used at least at two places, in breach of the noise rules. The counsel further said that at some places, the noise level was found as high as 130 decibels, when the permissible limit in residential areas can't exceed 55 decibels.
The court then asked the lawyer to file the report prepared by Aawaz Foundation indicating noise recorded during dahi handi festival, along with an affidavit.
Close