Revamp Mumbai's civic clinics to prevent spread of airborne diseases, says study
Updated on Feb 14, 2018 10:02 AM IST
140 clinics inspected to check if government guidelines were followed to curb spread of TB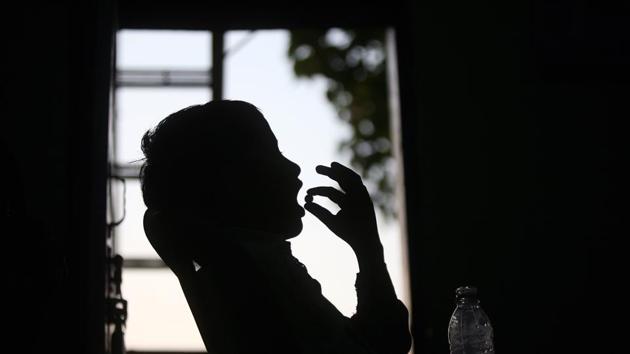 Hindustan Times |
, Mumbai
Aayushi Pratap
Around 10% of municipal health posts in the city need major structural changes to prevent transmission of airborne diseases, especially tuberculosis (TB), among patients and hospital staff, says a pilot study commissioned by the Brihanmumbai Municipal Corporation (BMC) and Centre for Disease Control and Prevention.
The study, which began in October 2016 and covered around 140 clinics to find out whether they followed the central government guidelines on the control of airborne infections.
Dr Arvind Manjrekar, officer for airborne infection control, with SHARE, an NGO which conducted the study, said that they measured the number of 'air changes per hour' in the rooms where TB patients are treated.
"Air changes per hour is when the volume of air entering or exiting a room is equal to the volume of the room. The more the number of air changes in the room, the better it is as it reduces the risk of transmission," said Manjrekar.
He added that they have recommended addition of new floors and windows to improve ventilation at these centres. At the remaining 90% facilities, simple yet practically feasible changes were recommended.
Suggestions included the rearrangement of tables so that the air flow is in the direction of doctor to patient, removal of sliding windows, creating an opening in the ceiling and installing of exhaust fans and pedestal fans to improve air ventilation.
A dispensary in Prabhat Colony in Santacruz (East), for example, which also treats seven multidrug-resistant TB patients and 21 drug-sensitive TB patients, has incorporated several changes recommended since the past one year. The 70 other daily visitors, who come to the dispensary's outpatient department, were at the risk of getting infected with TB.
"We rearranged the tables, and opened the windows. We also have separate entrances for TB patients, to reduce the rate of transmission," said Prakash Kajrolkal, senior medical officer of the ward. Following the implementation, it was seen that the air changes per hour in the room increased from 89 to 176 air changes per hour, Dr Manjrekar said.
Daksha Shah, the civic TB officer, said that the study assumes importance as the city is already starved for spaces, which leads to higher infection rates. "The study shows how simple practical solutions can help cut down the risk of transmission," said Shah.