Civic engineer donates
₹

5-L cash gifts received at daughter's wedding to Amte's NGO

Hindustan Times |

, Mumbai

Ram Parmar

Nov 28, 2017 10:00 PM IST

A Dahanu-based civic engineer donated Rs5 lakh, which his family had received as cash gifts at his daughter's wedding ceremony on Sunday in Thane, to Brotherhood of People Project in Hemalkasa in Gadchiroli district. The project is run by social activist and Ramon Magsaysay award winner Dr Prakash Amte and his wife Mandakini.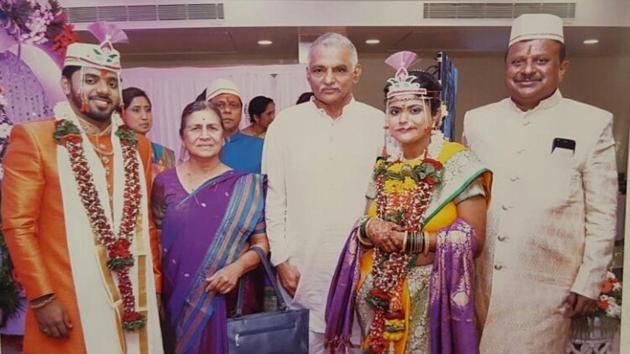 Rajesh Akre, 52, a resident of Dandepada in Dahanu, made the donation at the wedding of his eldest daughter Urvi, an archaeologist at the Prince of Wales Museum. Akre,who works as an assistant engineer with the BMC, said, "I am financially well off and wanted to share my happiness with the underprivileged. What better way to do that than donating cash gifts to Dr Prakash Amte. I had visited the ashram at Hemalkasa in October 2014 where Dr Amte hosted me and I was impressed with his work, so I decided to do something for his project."
He added, "After consulting with my family, I decided to donate all the cash gifts we receive at the wedding reception to Dr Amte."
Guests were informed about this in advance as it was mentioned on the wedding invitations. I am thankful to the 900-odd guests who extended their helping hand," said the engineer.
Dr Prakash Amte said, "I am overwhelmed. This is the first time that such a donation has been made to the project and that too during a wedding reception."