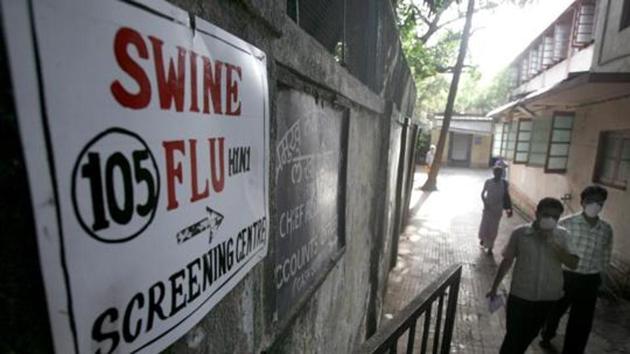 Deadly July in Mumbai: 7 swine flu, 2 leptospirosis deaths
Mumbai city news: Several cases of rain-related illnesses such as gastroenteritis, malaria and dengue were also reported.
Hindustan Times | By Sadaguru Pandit
, Mumbai
PUBLISHED ON JUL 18, 2017 01:12 AM IST
In July, seven more people died of swine flu and two died of leptospirosis. Several cases of rain-related illnesses such as gastroenteritis, malaria and dengue were also reported.
The seven swine flu deaths takes the toll to 22 in Mumbai this year. Health experts, however, have ruled out that a mutation in the virus is causing the deaths. They attributed the spread of the H1N1 virus to an antigenic drift — small genetic changes that accumulate over time and result in viruses different from the original strain.
On Monday, the public health department of the Brihanmumbai Municipal Corporation (BMC) confirmed the seven deaths (from July 1 to July 15). These include patients from Mumbai and those who came for treatment. So far, 874 patients have tested positive for H1N1, 341 in July alone.
Among the victims from Mumbai was a 57-year-old Bandra resident, who had other conditions such as obesity and hypertension and travelled to Gujarat a few days before being diagnosed.
READ: Swine flu on the rise among India's young, kills 600 in first half of 2017
"Three other victims were from Mumbai, all women. They received treatment at private hospitals and were shifted to public hospitals when their condition worsened," said Dr Padmaja Keskar, executive health officer of the BMC. Dr Pradip Awte, state surveillance officer, said, "Last year,the California strain was circulating. This year, it's the Michigan strain is circulating. People may not have developed immunity to it."
The two leptospirosis deaths were also reported in July. The bacterial disease spreads through direct contact with urine of infected animals or contaminated water, soil or food. Officials said a 32-year-old Kanjurmarg vegetable vendor and 30-year-old Matunga electrician died.
Officials confirmed 544 cases of gastroenteritis, 309 of malaria and 28 dengue cases in July. "Vegetable vendors and animal adoption workers must wear proper footwear. If you have fever, myalgia, redness of the eye — go to a doctor," said Dr Keskar.
Close