DGCA asks pilots to cooperate with ATC to avoid unstable landings
Jan 26, 2017 12:12 AM IST
The DGCA chief BS Bhullar, however, said the circular was not linked to any rise in unstable landings or mix-ups between pilots and ATC
Less than a week after India's aviation safety regulator started a probe into an alleged communication lapse between an IndiGo flight crew and air traffic control (ATC) officials at the Kolkata airport, the Directorate General of Civil Aviation (DGCA) has put out a circular asking pilots to co-operate with the ATC.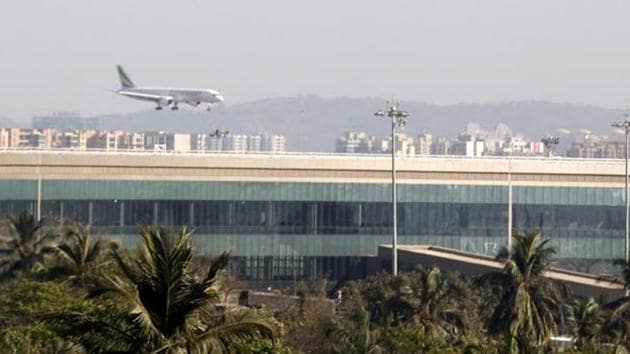 On January 18, a Dibrugarh-bound IndiGo flight from Delhi made a "precautionary stop" at the Kolkata airport after the pilots reported a snag mid-air. A "full emergency" was sounded out which means ambulances, fire tenders and safety officers were summoned to the airstrip in anticipation of a mishap post touchdown.
The flight landed safely but IndiGo officials said its crew did not ask for emergency assistance. A statement issued by the airline claimed that Kolkata ATC put out the alert on its own.
The DGCA's circular sent out six days later consists of a checklist for pilots to avoid unstable landings. The circular said runway overruns or skid-offs account for most air mishaps on ground. And, unstable stable approaches were one of the primary contributors for such mishaps.
"Make request for operational requirements, not convenience. The earlier the ATC is informed, the easier it is to accommodate any request," reads one of the points in the checklist.
The DGCA chief BS Bhullar, however, said the circular was not linked to any rise in unstable landings or mix-ups between pilots and ATC. "You keep improving regulations," he said.
ATC sources said there have been instances wherein tower and radar controllers involved in a near-mishap were benched immediately but the pilots were spared. "An ego hassle between a section of pilots and ATC is known because many air traffic managers were aspiring pilots," said a senior ATC official requesting anonymity.
Also read
DGCA likely to handover IndiGo Mumbai flight engine failure probe to AAIB