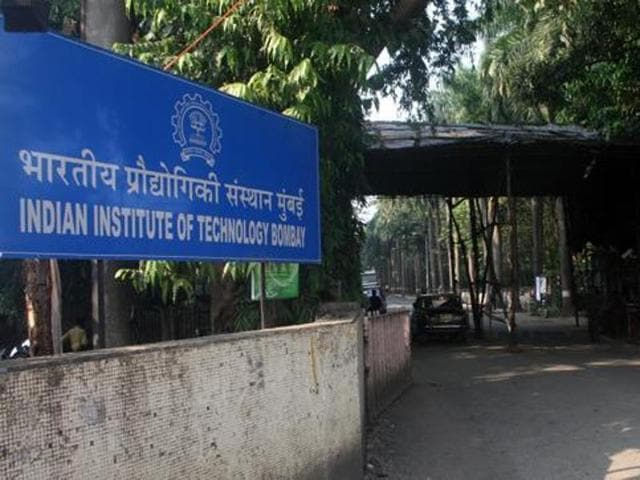 DRDO, IITs to propel research in critical defence aerospace technology
The foundation stone for the Center of Propulsion Technology (CoPT) was laid at IIT Bombay by the minister of state for defence Subhash Bhamre
Hindustan Times | By Manish K Pathak
PUBLISHED ON NOV 11, 2016 08:27 PM IST
On Friday, the country took a step towards being self-reliant in high-end technology in the defence sector.
The foundation stone for the Center of Propulsion Technology (CoPT) was laid at IIT Bombay by the minister of state for defence Subhash Bhamre.
"Self-reliance is necessary in defence. It is a long-term project of 25 years divided into four phases. The laboratory is expected to be ready in the next two years," said Bhamre at the inauguration function.
It was in the 1990s that India first realised the need to be self-reliant in critical aerospace technology. India, which till then had acquired military aircrafts from Russia, was in a fix as it did not even have critical technology such as the single crystal blade technology to develop an indigenous turbofan for fighter crafts.
The deficiency in critical aerospace technology came to the fore when Gas Turbine Research Establishment (GTRE) made Kaveri engine could not propel the indigenous Light Combat Aircraft (LCA) to the skies.
This led the top defence think tanks to moot the need for a dedicated research facility that would focus on critical component needs for propulsion in aerospace sector.
In July this year, a memorandum of understanding was signed between the Defence Research Development Organisation (DRDO), Indian Institutes of Technology Bombay and Madras to facilitate a bi-nodal Center of Propulsion Technology (CoPT).
"CoPT will not be involved in day to day problems encountered in development projects" said Bhamre.
The inauguration was also attended by IIT Bombay director Devang Khakkar, director of IIT Madras Bhaskar Ramamurthi, DRDO Chief Controller (R&D) Hafizur Rehman and DRDO chairman S Christopher.
"CoPT will be the backbone of research activity in defence. It can morph into a back-end research lab of the DRDO," said Bhamre.
The CoPT mainly focuses on four things namely futuristic aero-engines, hypersonic propulsion for long-duration flight, solid propellant combustion modeling and integrating aeronautical and propulsion sciences.
Christopher said, "The Gas Turbine Research Establishment, a DRDO laboratory that made the Kaveri jet engine, will also be involved in the project. PhD students will be involved in the project for DRDO and will do research and build aeronautical-related equipment. They will also get an opportunity to work on the Kaveri jet engine."
THE PACT
The DRDO and IITs Bombay and Madras entered into an agreement on July 9 this year for establishing facilities for Center of Propulsion Technology (CoPT).
They will seek other institution's participation in military science and manufacture as a part of the government's effort to decrease dependence on foreign technology. The faculties of IIT Madras and IIT Bombay will participate in the project and research which will be conducted for the first time in India.
Close