DRI to seek US help to probe purchase of smuggled Indian artefacts in Hong Kong
Nov 02, 2017 12:25 AM IST
Person accused of purchasing the antiques is said to be a Hong Kong national
The Mumbai zonal unit of Directorate of Revenue Intelligence (DRI) will communicate to the United States (US) authorities to investigate a case pertaining to the alleged smuggling of Indian antiques from the US to Hong Kong.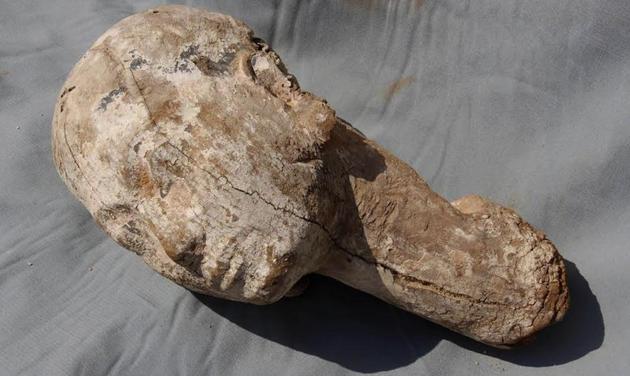 "We have identified the person who purchased the antiques brought from US to Hong Kong. The information will be shared with the Homeland Security Investigation (HSI) in the US for a detailed probe," said a source.
The person accused of purchasing the antiques is said to be a Hong Kong national. The information came to light while investigating another case pertaining to smuggling of Indian antiques initiated by the DRI in Mumbai earlier this year.
Vijay Nanda, an American businessman of Indian origin, was arrested for allegedly trying to smuggle out antiques from the country. Officials recovered wooden artefacts from his Byculla godown.
In the Nanda case, DRI alleged that sculptures were stolen from temples in south and eastern India. Officials said the accused would forge Archaeological Survey of India (ASI) certificates for hassle-free export. The artefacts were smuggled inside furniture, handicrafts and garments. Nanda would arrange auctions for their sale in the US and Hong Kong, alleged DRI. Nanda is currently out on bail.
The DRI is investigating internationals links to the racket in Korea, Japan, Hong Kong, certain European countries and the US. Various raids in the case resulted in recovery of several antiques and artefacts for which Nanda had no legal documentation or registration as an antique dealer with the ASI.
Who is HSI?
HSI is a critical investigative arm of the Department of Homeland Security and is a vital US asset in combating criminal organisations illegally exploiting America's travel, trade, financial and immigration systems.