Gita, Quran readings at Bandra church spur debate on 'inculturation'
Despite the criticism, some priests believe there was nothing unholy about the readings from other religious books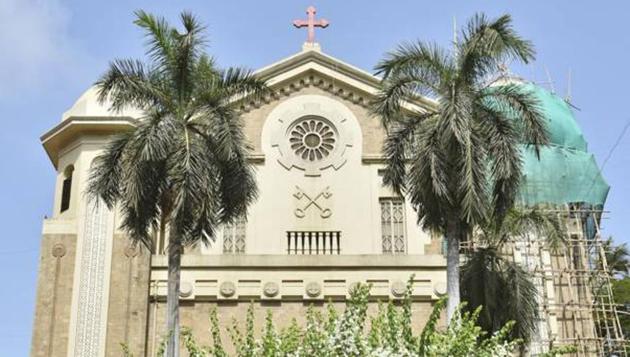 Updated on Aug 23, 2018 12:01 AM IST
Hindustan Times | By Yesha Kotak
, Mumbai
A reading of verses from Gita and Quran during a mass at St Peter's Church in Bandra, on August 15, has led to accusations that the parish priest was jettisoning tradition.
The office of the Archdiocese of Bombay said that the priest, Fr Frazer Mascarenhas, who is the former principal of St Xavier's College in Fort, issued an apology on Tuesday.
Mascarenhas was not available for a comment, but an earlier text from him, which was shared with HT by the archdiocese, said: "St Peter's has been making efforts to build human communities in our neighbourhood, as encouraged by the Archdiocese. In this context, on the dual feast of the Assumption (the Virgin Mary being taken into Heaven), and Independence Day, at the traditional Indian liturgy we hold at the 10am mass, I took the theme, 'Giving Jesus to the world as Mary did'."
He went on to add that he did so because it means 'establishing the Kingdom of God in collaboration with people of all faiths'.
However, the reading from verses of other faiths did not go well with some members of the Roman Catholic community who labelled it as 'anti-Christ'. "The parish priest doesn't seem to have been trained in traditional Roman Catholicism, and even if he was schooled in the academics of Catholic Revelation, he has rejected traditional Holy Roman Catholic doctrine for liberal, modernist and progressive human wisdom," said Melwyn Fernandes, secretary of the Association of Concerned Catholics.
"Mass is a structured liturgical service which cannot be replaced by anything else. The Catholic Church accepts readings from other religious texts, but that can be done in services where there is a flexibility to be creative with prayers," said Fr Nigel Barrett, spokesperson, Archdiocese of Bombay.
Despite the outcry, some priests supported Mascarehas. Fr Warner D'Souza, a priest of the Archdiocese of Bombay, declined to comment on the matter when called up by this newspaper, but in an earlier statement, he came out to support Mascarenhas, saying there was nothing 'unholy' about the mass.
"The Jesuits (an order of the Roman Catholic church of which Mascarenhas is a member) have a long history of being at the forefront of social change. We live in a building named after Jesuit Saint John Dr Britto, who lived as a sanyasi in India wearing saffron robes, forsaking non-vegetarian food and living like an ascetic, learning the local language in order to speak to the locals with missionary zeal about Christ. It's called inculturation and it's not anti-Christ," D'Souza had said in his statement.
Close Story