'Go on the offensive, not defensive, on Rafale', says Union minister Nitin Gadkari
Says Congress has been trying to create confusion about the deal and that government is 'transparent and corruption-free'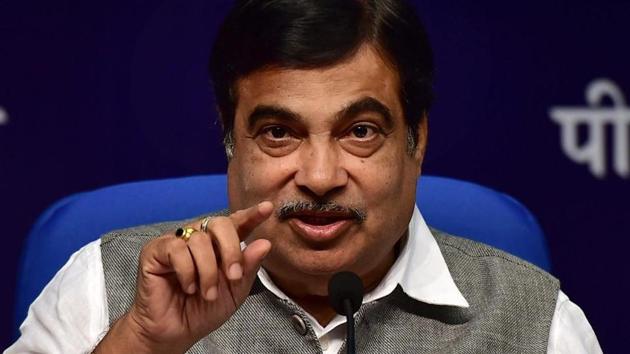 Updated on Sep 28, 2018 12:40 AM IST
Union transport minister Nitin Gadkari on Thursday asked the state Bharatiya Janata Party (BJP) functionaries and leaders to go on the offensive while countering allegations by the Opposition on the Rafale deal instead of being on the defensive.
The Congress has been targeting the BJP government on the Rafale deal that has all the makings of an electoral issue in the 2019 polls. The party even took out a protest march in the city on Thursday.
"The Congress has been trying to create confusion about the deal. The Indian government has nothing to do with this [selection of Reliance Defence as Dassault's Indian partner in the deal]. Modi has nothing to do with it. Our government is transparent and corruption-free. We should be on the offensive and not defensive," said Gadkari, in his inaugural speech at the state BJP executive meeting held in Bandra.
The minister pointed out that Reliance Defence will be supplying some parts to Dassault. "What (aircraft) will be assembled in Nagpur and who should be Dassault's vendor is their decision. This company has made 22 similar agreements with international parts suppliers. It is their decision whom to appoint as their vendor," he said.
The Congress has alleged that the cost for the aircraft was tripled by the Modi government from the earlier UPA fixed price and that state-run Hindustan Aeronautics Limited (HAL) was sidelined in the off-set deal with the French company in favour of Anil Ambani's Reliance Defence.
Chief minister Devendra Fadnavis defended the Rafale deal in his concluding speech at the meeting.
"This is the first arms deal that has been carried out without middlemen between two countries and that's the reason the Congress is uneasy. A majority of the Congressmen won't even know if Rafale is an aircraft or a cycle. Their party president Rahul Gandhi has quoted five different prices so far at various platforms of the fighter jets," said Fadnavis. The CM said the cost of bare aircraft fixed by the BJP government was 9% lower than the former government's and it was 20% lower while considering all security features.
Meanwhile, demanding a probe in the Rafale deal, the state Congress took out a protest march from Mahalaxmi Racecourse to August Kranti Maidan on Thursday. Later, a delegation of state Congress leaders met Governor Ch Vidyasagar Rao and demanded a probe into the deal by a joint parliamentary committee.
In a related development, the Nationalist Congress Party (NCP) on Thursday clarified the party supremo Sharad Pawar has not given any clean chit to Prime Minister Narendra Modi in the Rafale deal, while referring to Pawar's interview to a Marathi news channel.
Close Story