In a first, Mumbai's Ola, Uber cab drivers can apply for permits online
May 31, 2017 10:22 AM IST
Ola and Uber drivers will no longer have to stand in long queues or rely on agents to get their work done
After making it mandatory for app-based cabs to have a permit to ply, the Maharashtra Motor Vehicle Department (MMVD) will allow them to obtain these permits online. In a first, the MMVD will introduce a system that is expected to eliminate drivers' reliance on agents and touts at regional transport offices (RTO).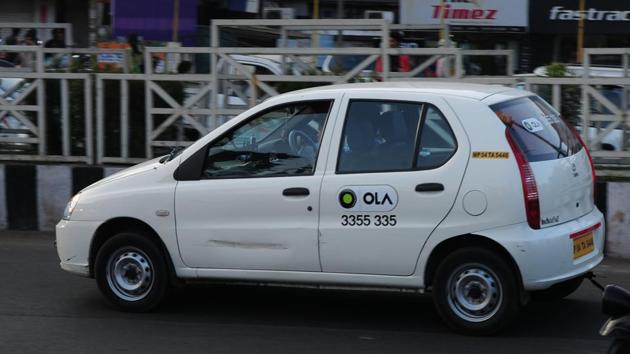 Earlier, the department would conduct online lotteries to issue permits to black-and-yellow taxi and autorickshaw owners. However, after it was hit by allegations of corruption, it decided to adopt an online system to issue permits to app-based cab owners.
The Maharashtra government announced its new rules — Maharashtra City Taxi Rules 2017 — to regulate app-based taxis on March 4.
Under the new rules, the state has made getting a new licence mandatory for aggregators such as Uber and Ola. Once they get a licence, they will have to agree to a cap on maximum and minimum fares. Currently, such cabs ply on the concept of surge pricing, where fare increases according to the demand during peak hours.
Now, even drivers who have tourist taxi permits — issued to promote tourism — need to obtain the new permits.
Of the 55,000 tourist cabs registered in Mumbai, more than 40,000 could be app-based taxis such as Ola and Uber. As many are likely to apply for the new permits. According to RTO sources, those driving tourist taxis will have to get a new permit cancelling the existing one, while others will have to apply for a fresh permit. Cab drivers will have to shell out anywhere between Rs25,000 and Rs2.5 lakh for a permit, if their vehicles have a 1400-cc engine capacity and more.
With the help of Mahaonline, a joint venture firm of the state government, MMVD has developed a software to help them issue online permits. Drivers will not only be able to apply sitting at home, but will also be able to upload the necessary documents with ease, make payments online and get a receipt.
Praveen Gedam, state transport commissioner, said permits would be issued on first come first serve basis. He said drivers would no longer have to stand in long queues at RTOs as the entire process will be digitised.
"The online process will allow RTOs control over the process of issuing permits. Applicants and authorities need no longer meet face to face," said a senior MMVD official. He added that the department has written to the state government seeking the permission to issue permits online, and is awaiting the go ahead.
Officials said there are two processes. The first is for those who wish to obtain a new permit to ply an app-based taxi. The second is for those who wish to switch from a tourist taxi to an app-based one. Drivers will have to pay Mahaonline Rs20 for an application.