India takes five years to look at patent applications, reveals economic survey
Jan 30, 2018 10:08 AM IST
During financial year 2016-2017, there were only 132 examiners for all patent applications across the country.
The economic survey, that was released on Monday, has put the backlog of patents that need to be examined at around 2,00,000 due to manpower crunch.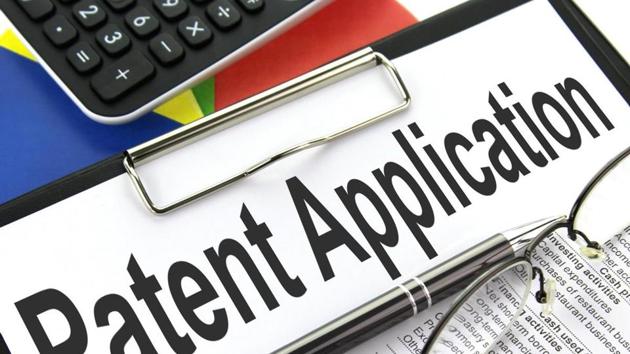 During financial year 2016-2017, there were only 132 examiners for all patent applications across the country, resulting in a delay of five or more years to examine and grant patents.
"The decrease in grants could have been due to a stricter examination process. But evidence suggests that there is a severe backlog and high rate of pendency for domestic patent applications," stated the survey report. "Given the rapid rate of technological obsolescence, the inordinate delay in processing patents penalises innovation and innovators within the country."
According to the survey, Indian residents were granted more than 5,000 patents in foreign offices in 2015. However, the number of filings at the Indian Patent Office was little more than 800, thereby reflecting a major challenge in India's domestic patent system.
The World Intellectual Property Organisation ranks India as the 7th largest patent filing office in the world. In 2015, India registered 45,658 patents as compared to China (1,101,864), United States (5,89,410), Japan (3,18,721), Republic of Korea (2,13,694) and Germany (91,726).
Researchers said foreign investors will not take India's focus on innovation seriously because of the delay in granting patents. "More than researchers getting affected, entrepreneurs waiting for a patent to be granted may find it difficult to raise funds because investors don't know the future of the filed patent," said PV Balaji, dean, research and development, Indian Institute of Technology- Bombay.
Stating that filing patents in foreign offices is very expensive, Balaji added, "Delay in granting patents in India may also affect foreign investors, who want to set up businesses in India. For instance, if an entrepreneur finds out that a similar innovation is protected because a domestic patent is filed after they have started investing in infrastructure, other investors will be reluctant."
The government, however, seems to have recognised and accepted the problem of inordinate delay in granting patents. To accelerate the pace of granting patents, more than over 450 additional patent examiners were appointed last year and a system to expedite the process of filing patents has been put in place.
INCREASE EXPENDITURE
The economic survey also stated that if India has to be globally competitive, the country's expenditure on science, and research and development (R&D) has to increase with maximum contribution by the private sector followed by universities – similar to countries such as the US and China.
So far, India's spending on R&D has been stagnant at 0.6% which is far lower than the US (2.8%), China (2.1%), Israel (4.3%) and Korea (4.2%). The central government disburses a majority of the funds — that is Rs60,869 crore (0.4% of the GDP). Private sector contribution is lower at Rs43,995 crore (0.3% of the GDP).