J Dey murder trial in Mumbai: Witness identifies Chhota Rajan's voice in phone recording
Updated on May 25, 2017 10:20 AM IST
Mumbai city news: Rajan had allegedly called Shivdasani on August 4, 2011, to ask about Asrani. The call was intercepted by the police and was made part of the charge sheet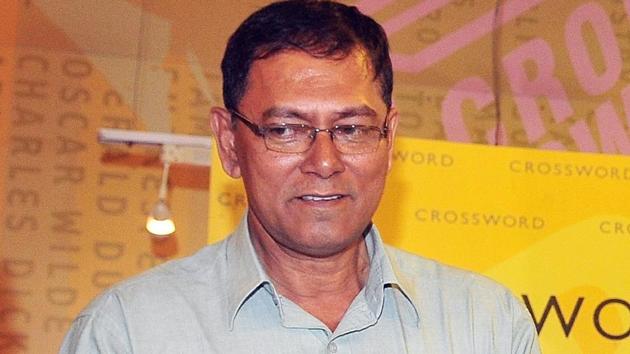 Manoj Shivdasani, a real estate broker who is also a witness in the J Dey murder case, on Wednesday identified a conversation between him and gangster Chhota Rajan, that took place after the journalist was killed. The witness said that the gangster had called him to ask how Vinod Asrani, another accused, was doing.
Asrani was hospitalised with a liver ailment and died in 2015.
Rajan had allegedly called Shivdasani on August 4, 2011, to ask about Asrani. The call was intercepted by the police and was made part of the charge sheet.
In the conversation, Rajan said that a lot of people were against Dey and he had been told that Dey was working for Dawood and writing against him. The investigating agencies have alleged that Dey's stories against the gangster had triggered his anger and he ordered that Dey be killed.
The recording was played in court on Wednesday. On hearing the tape, Shivdasani identified the caller as Rajan and accepted that the tapes were authentic. Shivdasani was later cross examined by the lawyer for Rajan and another accused Satish Kalia. During his cross examination, Shivdasani had admitted that it was the first time that Rajan had called him and had he not introduced himself during the call, there was no way to tell if it was him.
Shivdasani also alleged that his statement, which the police recorded at the magistrate court was incorrect. The statement allegedly says that when Rajan had called Shivdasani, he had also said that Jigna Vora, a journalist who is also an accused in the case, had supplied photographs of Dey's bike and also instigated him against Rajan. Shivdasani denied having said all this.
He said that the statement was in Marathi, which he can neither speak nor write. Shivdasani will be questioned by Vora's lawyer on Friday.
J Dey was murdered on June 11, 2011, while he was on his way home near Powai garden. Satish Kalia, Anil Waghmode, Abhijeet Shinde, Nilesh Shendge, Arun Dake, Mangesh Agawane and Sachin Gaikwad had followed Dey, and Kalia shot him from a .32 bore pistol, and fled from the place.
The transcript
• Shivdasani : hello
• Rajan: Ha, Manoj
• Shivdasani: Ha
• Rajan: Kya haal hai raja, us din cut ho gaya (how are you? The call was disconnected the other day)
• Shivdasani: Ha ha, abhi iska tabiyat thik nahi hai, tabiyat thik nahi hai abhi tak Vinod ka (yes yes.. Vinod is still not keeping well)
• Rajan: Kya karega raja, bahot taklifwali he, ye to khota fas gaya (What is to be done? This is very problematic. He was falsely trapped)
• Shivdasani: Ha (yes)
• Rajan: Galat fas gaya and woh (referring to J Dey) bhi *** saaf nahi tha, woh bhi samnewale ke liye kam karta tha, Dawood aur ISI ke liye (He has been falsely implicated but the other one (J Dey) was not clean either . He was working with the opposite gang, for Dawood and ISI)
• Shivdsani: Achcha achcha (Okay)
• Rajan: Galat galat batein apne liye likhta tha… aur kafi... matlab iske editor log bhi ... patrakar log bhi iske against kafi thhe (He was writing wrong stuff about us. Many people, including his editors, were against him)
• Shivdasani: Hun hun
• Rajan: Kafi log iske against bolte thhe.. woh kya... who ladki phone kar karke bolti thi ye gaddar hai (a lot of people were talking against him… even that lady had called and said he was a traitor)
• Shivdasani : Achcha
• Rajan: Woh Jigna Vora kaun hai na? (that lady Jigna Vora?)
• Shivdasani: Maloom nahi (I don't know)
• Rajan: Woh hai na ? (that lady)
• Shivdasani: Ha ha (yes yes)
• Rajan: Woh kafi log ... matlab iske against thhe, woh Jigna Vora ghadi ghadi bolto thi... who aisa hai, waisa hai... matlab samnewale ke touch me hai na (A lot of people were against her, that Jogna Vora also told me frequently that he was like this and that.. was in touch with people from the opposite clan)
• Shivdasani: Achcha achcha (Okay)
• Rajan: Woh sab thha usme toh koi doubt nahi... matlab woh London gaya na, fir mereko bula raha thha (There is no doubt about all the allegations, he had gone to London also, and was calling me )
• Shivdasani: Achcha achcha (Ok)
• Rajan : Toh main janeka koi matlab thha nahi... fir Philippines bula raha tha. Aur matlab koi level hoti hain bhi matlab insan ka (There was no purpose for me to go.. he was calling me to Philippines. Every person has a limit)
• Shivdasani: Hun hun (yes)
• Rajan: Patrakar hai, kuch likhte hai, woh toh main bhi samajta hoon (They are journalist and they write stuff.. I understand that)
• Shivdasani: Han han (Yes)
READ MORE
J Dey murder trial: Two witnesses declared hostile
Meetings were held in JJ Hospital to plan 2013 Gosalia firing, says witness
J Dey murder trial: Wife deposes in MCOCA court
Personalise your news feed. Follow trending topics