Maharashtra chief minister Devendra Fadnavis announces solar feeders to power agro pumps
In his TV show Mee Mukhyamantri Boltoy (This is chief minister speaking), Devendra Fadnavis announced a bunch of steps that the government was undertaking for sustainable agriculture in the state.It includes agricultural pumps that operate on solar power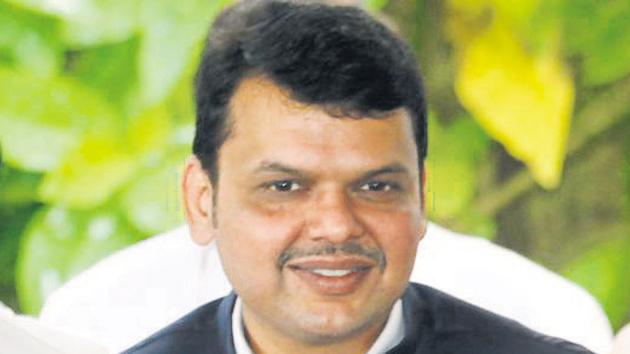 Updated on May 08, 2017 10:32 AM IST
Chief minister Devendra Fadnavis said that the Maharashtra government will start solar feeders to ensure 12-hour power supply for agro pumps across the state.
He was speaking at Mee Mukhyamantri Boltoy (This is chief minister speaking), his TV show,which runs on Sahyadri channel and Akashwani on Sunday. He said that the power would come cheaper and would be available to farmers for 12 hours a day.
Fadnavis further said distribution of portable solar pumps had not worked out because of lukewarm response from the farmers. Thus, the government had now planned solar power generation through small plants, to distribute through dedicated feeders. The pilot projects for solar power generation are being implemented in Solapur and Latur on the Public Private Partnership basis.
It is true that the solar pumps did not work, but the new scheme is likely to prove a game changer. We have not been able to provide power to the agriculture pumps during the daytime (due to its high demand from commercial and industrial consumers), but the separate feeders run on the solar power will ensure power supply 12 hours during the day. Since solar power is cheaper and its installation price has reduced, we will be able to save a huge amount in the next eight to 10 years. Niti Aayog has endorsed this innovation and is likely to introduce it in other states. The Centre has also allocated Rs 3 crore for each plant, helping us generate the power at a cheaper rate," Fadnavis said in the show, which runs on Sahyadri channel and Akashwani on Sunday.
According to the officials from the power department, the project was garnering support. "Both the price of installation and per unit cost of solar power has reduced substantially in the past few years. It is unlikely to go up in the future too. We are hopeful that the model will succeed in the state. We have been able to supply water continuously through the Jalyukta Shivar initiative," he said.
Fadnavis also spoke on the government's other initiatives on mechanized farming, irrigation, technology and effective marketing of the farm produces. He said since the linkage of rivers was a cost-intensive affair with results surfacing only after 12 to 14 years, the state had requested the Centre to implement it on 2 to 3 rivers. "We began talks with manufacturers to bring the cost down. By encouraging domestic manufacturing, we are trying to bring the facility within the reach of all farmers," he said.
Fadnavis also said that the government was talking with Coca Cola for a processing plant in Konkan. He said that the government was also undertaking a programme to rejuvenate the five rivers in the Konkan and convert them into perennial streams.
READ MORE
CM Devendra Fadnavis kick-starts projects in Maharashtra worth ₹1.6K crore online
In a first, Maharashtra to stage special drive for transgenders to register as voters
Close Story
Personalise your news feed. Follow trending topics