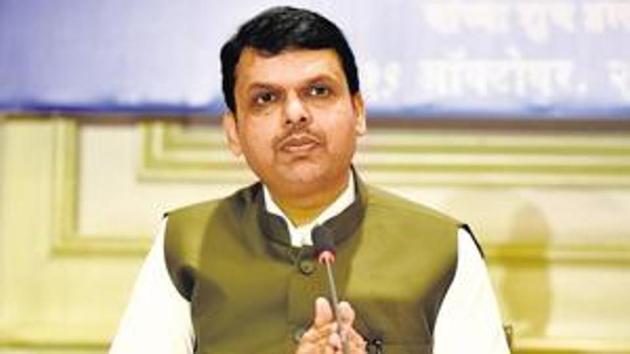 Maharashtra government revives controversial Kondhane dam project
Mumbai city news: The state cabinet on Monday approved a proposal to hand over the project to Cidco to supply water to a township in Navi Mumbai
PUBLISHED ON JUL 04, 2017 09:53 AM IST
Five years after stopping work on the Kondhane dam in Raigad following the multi-crore irrigation scandal, the BJP-led Maharashtra government has now decided to revive the controversial project by transferring it to the City and Industrial Development Corporation (Cidco).
The state cabinet on Monday approved a proposal to hand over the project to Cidco to supply water to the proposed city of NAINA (Navi Mumbai Airport Influence Notified Area) around the planned Navi Mumbai International Airport. The city is proposed to be bigger than Mumbai, spanning 644 square kilometres and comprising 270 villages.
The Kondhane dam project was the first of several irrigation projects sanctioned during the previous Congress-Nationalist Congress Party regime that came under the scanner for alleged corruption and cost escalations.
Cidco will have to take over the project from the Konkan Irrigation Development Corporation (KIDC) in its current state, paying it the cost incurred so far. The state government has asked the corporation to draw up fresh plans with the help of the Nashik-based Maharashtra Engineering Research Institute, and obtain the requisite clearances for the project. Cidco will also have the independence to choose an implementing agency for the project.
The agency will, however, have to ensure that the ongoing Anti-Corruption Bureau (ACB) inquiry into the project is not hindered in any way, a senior official said. The ACB has so far filed an FIR in the project and charged six KIDC officials besides the contractor of the project.
Cidco will also have to set aside 10.55 thousand million cubic (TMC) of water from the dam's capacity of 105.97 TMC of water for agricultural use.
State water resources minister Girish Mahajan said, "The project will not be handed over to the same contractor, FA Enterprises, as before. The government has blacklisted the company and has also held back a payment of Rs100 crore owing to irregularities. Cidco will get all the necessary clearances, draw up fresh plans and float tenders to complete the project."
KIDC first took up the project in 2011 with a height of 39 metres and a cost of Rs56.16 crore. The state water resources department had tried to push the project twice earlier with a much higher cost of Rs 443.94 crore and a height of 74 metres, but could not pass the scrutiny of government agencies.
Within months of the KIDC taking up the project, the project scope was widened and the cost escalated. By 2012, the project cost climbed to Rs614 crore from Rs 56.16 crore.
The KIDC stopped work in 2012 and terminated the contract with FA Enterprises following a public interest litigation by activists Mayank Gandhi and Anjali Damania in the Bombay high court against several dams in the Konkan region, including Kondhane.
Damania said, "Kondhane dam was a classic case of fraud. No environmental permissions were taken, no technical evaluation done. We had a strong objection to the way the contract was awarded and the illegality and irregularities in tendering process. The feasibility study should be undertaken along with other permissions."
READ
Six KIDC officials charged in Kondhane dam probe
Close