Maharashtra government to shut 4,093 schools with 10 or fewer students
The government will shift affected students and teachers to the nearest available schools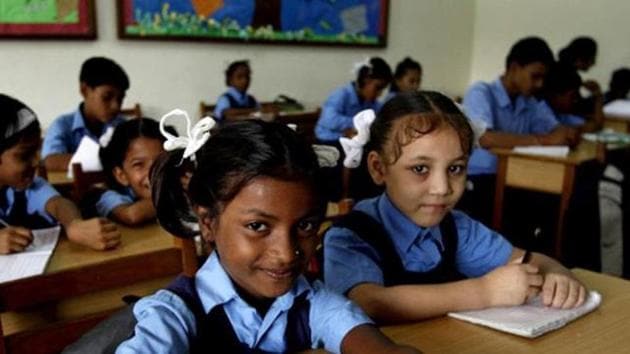 Published on Dec 03, 2017 12:41 AM IST
The Maharashtra government has decided to shut down 4,093 primary and secondary schools where the number of students is 10 or fewer than that. It will shift affected students and teachers to the nearest available schools. The decision was taken to improve quality of education, said state school education minister Vinod Tawde on Saturday.
In the first phase, 1,314 schools will be shut with immediate effect. The rest will be closed down in phases. The decision is based on the state school education department's recommendation. "For the convenience of students and teachers, we have decided to move them to the nearest schools. A survey was conducted to ascertain the number of schools that have 10 or fewer students," Tawde said.
The survey found out that 5,002 schools had fewer than 10 students. Of them, students of 4,093 schools can be shifted as they could be shifted to new ones owing to their proximity. The rest will not be shut as other schools are at a distance.
In the first phase, 1,314 schools have been selected as the nearest schools are available at a distance of 400-500 metres. The rest of the schools will be shifted in phases after making proper arrangements, Tawde added. Of the 5,002 schools, 4,353 are zilla parishad-run schools, while the rest 69 are aided schools.
The school education minister said that their objective is to provide quality education to students and thus the decision was taken. The erstwhile Congress-NCP government too had conducted such a survey to close schools with 20 students or fewer than that. However, the decision was not implemented. Tawde said had he used the Congress-NCP criterion, he would have to shut around 12,000 schools.
Close Story