Maharashtra has the most polluted rivers in India: Report
Of the 275 rivers monitored in India, 49 stretches in state were found to be dirty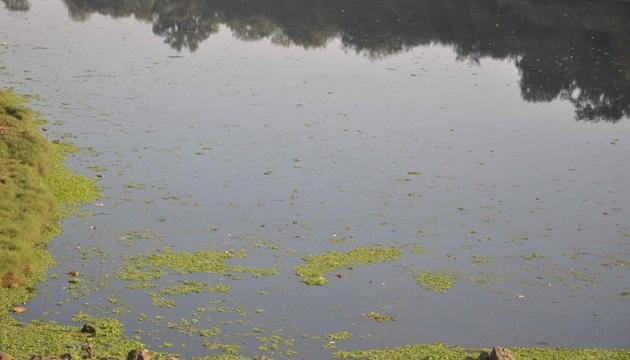 Published on Oct 05, 2017 09:27 AM IST
Maharashtra has the most number of polluted rivers in India, with 49 of the 315 river stretches identified running through the state, reveals a recent Central Pollution Control Board (CPCB) report submitted to the Union environment ministry.
For the report, the CPCB collated monthly water quality analysis figures submitted by all state pollution control boards (SPCB) between 2015 and 2016. The SPCBs evaluated 275 rivers across 29 states through 1,275 monitoring stations on the basis of their biochemical oxygen demand (BOD) – the concentration of oxygen required for sustaining aquatic life – under the National Water Quality Monitoring Programme.
The report found that while Maharashtra had 49 polluted river stretches, including Mithi, Godavari, Bhima, Krishna, Ulhas, Tapi, Kundalika, Panchganga, Mula-Mutha, Pelhar, Penganga and Vaitarna, among others , Assam ranked second at 28, Madhya Pradesh third with 21, Gujarat 20, and West Bengal 17.
"We developed a unit called the Designated Best Use (DBU) to determine the water quality in these river stretches based on human use such as bathing, drinking and commercial purposes such as fishing," said A Sudhakar, member secretary, CPCB. "Our aim was to come close to a number where the water quality at these basins could be at least suitable for bathing. Our analysis showed that 315 river stretches across 275 rivers had low DBU, and Maharashtra had the most polluted ones."
All SPCBs have been asked to submit a detailed action plan for the revival of these polluted river stretches, Sudhakar said. "We have instructed the SPCBs to submit them by the end of October. Once we get their reports, we have a target to restore river stretches with moderate pollution by 2020 and those with high pollution by 2022," he said. "Restoration involves the civic authorities; industrial pollution needs to be controlled by SPCBs; and local agencies [hired on contractual basis] have to monitor the intersections leading up to these polluted river stretches and ensure their restoration is done first." Sudhakar confirmed that Maharashtra has the maximum number of water pollution monitoring stations in the country. "Even though many of the states have sanctioned stations, they are unable to execute water quality monitoring due to lack of manpower and facilities. Whereas Maharashtra is one the well-equipped states where manpower is not an issue and thus maximum readings have come from there since there is best execution," he said.
However, the MPCB said there's a reason why the state has topped the list. "Maharashtra has 250 water quality monitoring stations, which is the highest in the country, and that is why the number of polluted stretches is the highest compared to other states," said YB Sontakke, joint director, water quality, MPCB. "We have already cleaned up 14 of the 49 stretches."
In the state, MPCB officials said, household waste is responsible for 95% of the river pollution; the rest is industrial pollution.
"At majority of these locations, we are facing a sewage disposal issue. There's hardly any sewage dilution at these stretches as cities are directly releasing untreated waste," Sontakke explained.
HT had reported that at least 3,000 million litres of untreated sewage and industrial effluents are discharged into Maharashtra's rivers, lakes and other water bodies daily, based on a report by the Ministry of Environment, Forests and Climate Change. Maharashtra generates 13% of the country's sewage, the most by a state, according to the report, but it has facilities to treat just 5,160.36 million litres a day (MLD) against the 8,143MLD of sewage and effluents it generates.
Sontakke said that of the 27 municipal corporations in the state that are collectively generating 80 per cent of Maharashtra's sewage, 10 – Ulhasnagar, Bhiwandi, Jalgaon, Dhule, Parbhani, Latur, Beed, among others – don't have any sewage treatment facilities and are not treating effluents at all.
"We have roped in the National Environment Engineering Research Institute (NEERI) to help develop an action plan for each of the remaining 35 river stretches," he said.
WHAT THE UNION ENVIRONMENT MINISTRY SAYS
"Pollution abatement of rivers is a continuous and ongoing process. We have observed that 55% of the polluted river stretches have issues related to biological oxygen demand (BOD), 44% to total coliform (bacteria), and 60% to faecal coliform (the bacteria found in human and animal excreta)," said a senior official from the Ministry of Environment, Forests and Climate Change (MoEFCC). "We have taken several steps to keep a check on this problem, which include directions issued by the CPCB to local and urban bodies to set up systems for sewage collection through SPCBs; treatment and disposal of untreated waste through development of sewage treatment plants to meet the standards for non-potable use; mitigation of industrial pollution; installation of online monitoring devices, and adoption of water conservation practices."
Close Story
Personalise your news feed. Follow trending topics