Maharashtra lost 375 big cats since 2010, in India's top four in tiger and leopard deaths
Maharashtra currently has 202 tigers and approximately 905 leopards, according to the forest department's survey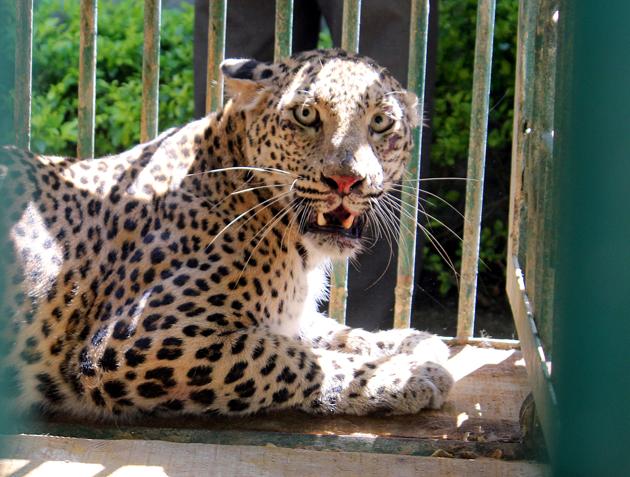 Updated on May 17, 2017 10:03 AM IST
Maharashtra lost 291 leopards and 84 tigers between 2010 and 2017, with poachers killing 159, according to a study by the Wildlife Protection Survey of India (WPSI).
The study also says that six sloth bears were killed during the period.
Of the big cats that were killed, 134 were leopards and 25 were tigers, accounting for 42% of the deaths. There were 17 leopard deaths in 2017, with poachers responsible for seven deaths. There were 46 deaths in both 2016 and 2015. Four tigers died in 2017, one of them poached. Sixteen of them died in 2016 — the highest. Four tigers were poached in 2012 . WPSI's report used data collected from annual reports of the state and central forest departments.
Tigers and leopards are protected under Schedule 1 of the Wildlife Protection Act, 1986. According to the state forest department, there are 202 tigers currently across the state and approximately 905 leopards.
WPSI said Maharashtra figures in the top four states of the country as far as tiger and leopard deaths are concerned . "We can see that the number of deaths is increasing in Maharashtra, especially leopards. The state ranks third in the country for maximum tiger deaths and second for leopard deaths," said Tito Joseph, programme coordinator, WPSI. "There are different causes but poaching worries us the most, where these animals are captured for their skin. Increase in construction work, especially corridors through wildlife areas, rise in road accidents over the years, has added to these animals' plight. There are conflict incidents too. This has to be minimised to reduce such deaths."
Last year, 132 tiger deaths were recorded in the country, most of which took place in Madhya Pradesh, followed by Karnataka and Maharashtra.
Officials from the Wildlife Crime Control Bureau (WCCB )said poaching had come down over the past eight years. "While there has been a crackdown on the poaching nexus, villagers living near protected forest areas set up snares for deer and wild boar. Tigers and leopards looking out for these animals fall prey to these snares," said M Maranko, regional director, WCCB. These traps have killed 15 leopards in eight years.
Maranko added that last week, a Mumbai court sentenced a poacher for five years for numerous violations. "The law has come down strongly on poachers in the state. Additionally, WCCB, forest department and NGOs are conducting awareness drives and workshops to sensitise villagers to protect wildlife," he said.
Close Story